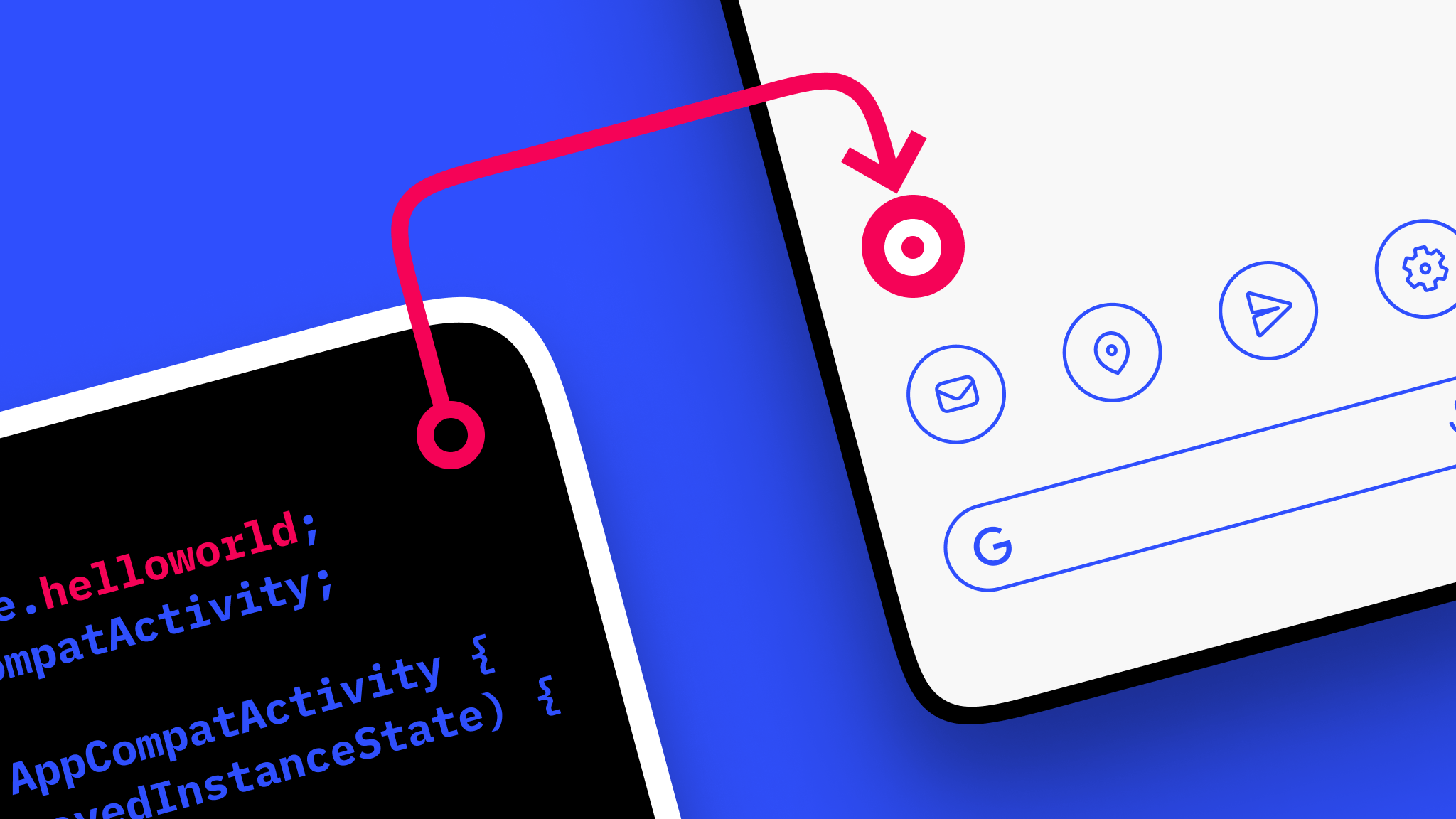 Mobile app downloads have been going through the roof lately. Apps can be developed for different operating systems (OS). One of the most popular OS used worldwide is Android, an open-source mobile OS developed for android smartphones and android tablets, and other small electronic android devices using the OS.
Humans are using their phones more and more to look for information on the internet related to businesses, stores, products, and services. This growing online activity is a fantastic trend to use to your advantage as an entrepreneur. Building an app can help you to reach your customers in a new and modern way.
Developing an app is quite a challenging process to do yourself. It involves a lot of tasks like idea generation, concept creation, designing, and developing to create an entire app project. This process can be made easier by hiring an experienced app-developing agency like Moqod. Moqod has a team of developers, like Android app developers, and delivers various services in the IT and software industry.

What is Android

Android is an open-source mobile operating system (OS) developed to be used on smartphones and other small electronics. Android's first appearance was back in 2007, along with the HTC Dream, which was released one year later in 2008. Over the last couple of years, Android has expanded from smaller electronics to everything from cameras to TVs.

Android is currently in ownership of Google. Because Android is an open-source platform, it can be used and changed by everyone. This ability to be changed easily makes it a very favorable option for many users. It's one of the unique selling points compared to other closed-source software like Apple's iOS or Microsoft Windows.

Android users can use the Google Playstore, which can be compared to the Apple App store, or external websites to download apps on their devices. This is something many users like since it creates a very customizable experience. Software updates are regularly released annually and can be downloaded through a WiFi connection onto the device.

Why Do You Need an Android App

As mentioned before, Android is an open-source OS that works very differently compared to its competitors. It has a few critical points with which it sets itself apart from these other systems.
Marketshare

One of Android's most significant advantages compared to other OS systems is reachability. There are currently around 2.5 billion Android users around the world. The OS has a market share of approximately 70%, which is a lot compared to iOS at just 26%.
Customizable user interface

The Android OS enables developers to create apps for Android users without a complicated approval process. It makes it very easy for developers to develop apps and components that can change the way users interact with their devices. For example, a change can be made by changing how the interface looks, the keyboard, or automating tasks.
Security

Android has installed a few separate layers of security that form a strong shield against threats from the outside. Android keeps its security up-to-date by updating its security measures regularly and keeping users informed on the latest developments. The OS releases monthly security updates based on weaknesses that users or developers have found.

Android uses various technologies like encryption and a lock screen to keep users' data safe. A few alerts have been put in place that in the case of a compromised device, the users get an alert explaining what breach has occurred. They call this Verified Boot Alerts.
Compatibility

Because Android is used by many different brands and types of devices, using the Android OS allows you to spread your app through many devices in one go. Like Apple iOS, you would create an app just for their iPhone with other operating systems. Creating an app across multiple systems and devices can be limiting and expensive due to more development costs. So Android works fantastic if you're on a budget and want to develop one app for multiple devices at once.
Integration

It is possible to integrate external platforms and apps with your Android app. For example, apps like Gmail, Facebook, or Twitter can be used by users to create or sign into accounts.

The Android development process at Moqod

We can imagine that you're thinking: "How do I make an Android App?". We are going to help you with your project and take the work out of your hands. To ensure that we can help and support you in achieving your business goals, we believe it is essential to pursue a transparent development process. We would love to tell you a bit more about this process. Below we explain step by step what happens behind the scenes when we start working for you.
The in-depth problem analysis

Before developing an Android app, it is essential to get to the root of your customer's problem. We then use your business goals and the problem you're solving with your product or service to create a plan for your app. Based on this information, we can get to work.
Story Mapping

Story mapping is a powerful tool that allows us to monitor the big picture. At Moqod, we like that you, the client, are part of this development process. In this step, we visualize the whole process from A to Z.
Design and concept

Design and concept are all about transforming the 'problem' into a visual experience that can be reviewed and tested. Moqod loves creating beautiful apps. But, App design goes way beyond looks. The goal of this is to create a design that exceeds your expectations both in functionality and looks. We also work on UX and UI design for your app.
Development

In this phase, the designers work together with the developers to assemble the software. Working together ensures that the result matches the design. Our Agile principles ensure a smooth process and higher project speed. We divide all our projects into sprints to add corrections to the app during the development process.
Acceptance testing

During Acceptance testing, we will decide if the app is ready to be used. We perform in-depth user acceptance testing, and then the app is tested with real users. This way, we can see if any changes need to be made.
Service Level Agreement and maintenance support

During this phase, we work with you to determine which future services you want to use. We host your application, perform regular maintenance updates and offer you access to our technical support.

Want to know more about the mobile app development process steps? Moqod has previously written an article about the development process at Moqod.
The Costs of Android App Development

The costs of developing an Android App depend on multiple variables. An example of these variables is the developers' hourly rate, development costs, and general costs. We would love to tell you more about the expenses during a personal call about your project, or you can read our in-depth article on the costs of development in general.
Conclusion
Moqod is more than happy to assist you in creating an Android app for your business. We understand it's a highly complex process. That's why we strive to have a very transparent process like the one mentioned above. Moqod provides many IT and Software services and is specialized in android and iOS development. We are capable of helping you with many services related to web, app, and software.
Developing an Android app for your business creates many new opportunities. It helps you increase revenue, get new customers, get them in your ecosystem, and get better insight into your customer's behavior. Are you interested in Android app development or app development in general? At Moqod, we are ready to help your company to the next level.