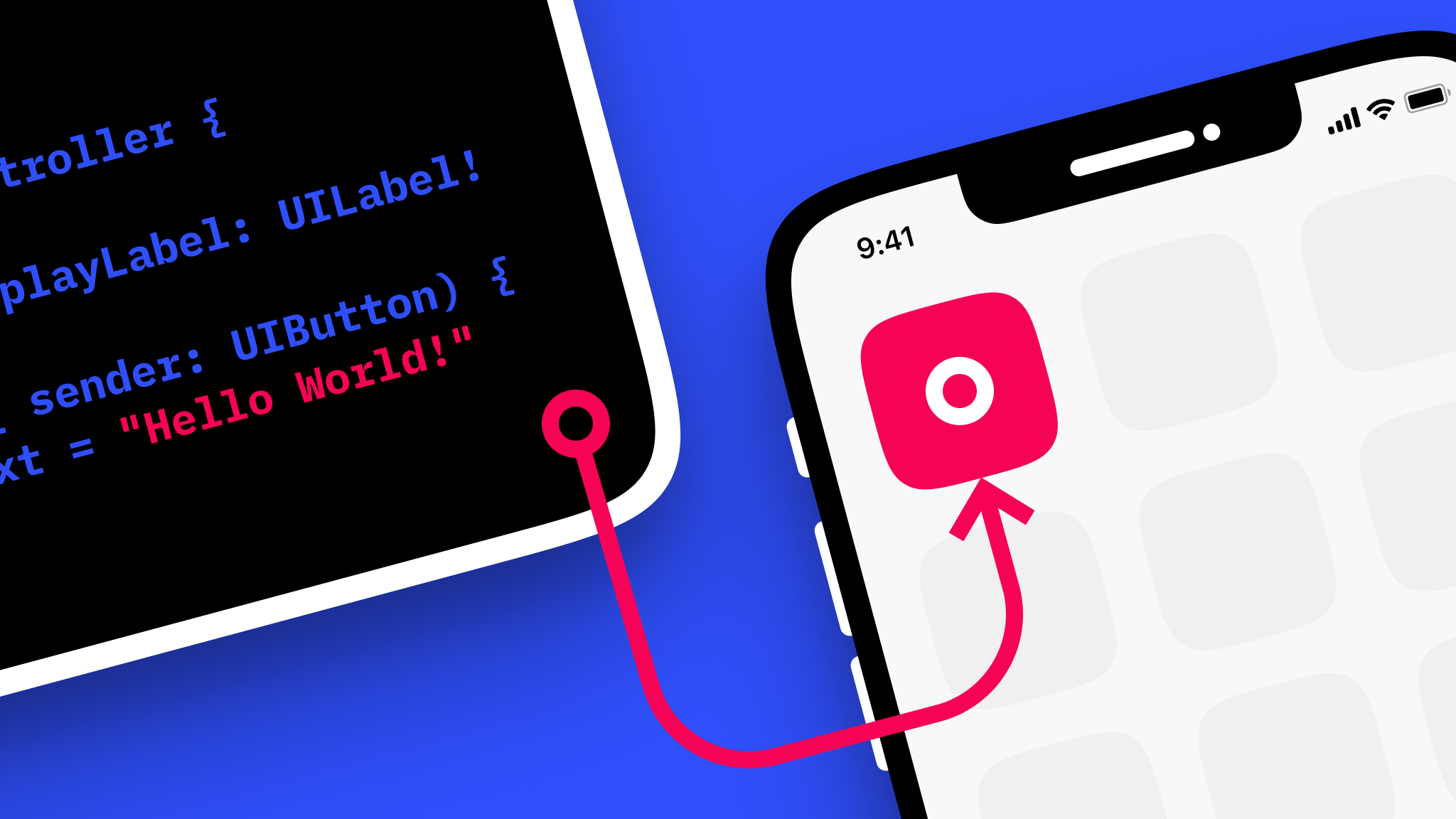 The popularity of mobile apps has been growing immensely. One of these types of apps, the iOS app, has increased highly in popularity over the past few years. More and more companies are starting to apply apps within their business. With the help of a mobile app, you can reach your customers in an accessible way.
People are increasingly using their smartphones to search for products, services, and information. Because the iPhone is one of the most popular smartphones worldwide, it can be interesting for you as an entrepreneur to look into the benefits of iOS development for your business. If you are working as an entrepreneur and want to reach your target group in an easy and accessible way, developing an iOS app is definitely something for you.
Coding an app for iOS yourself or learning app coding can be quite the challenge. That's why it might be wise to hire an agency like Moqod that can help you create an app. Moqod has a team of developers, like iPhone app developers, and delivers various services in the IT and software industry. Moqod is, among other things, specialized in iOS app development.

What is iOS?

iOS is the operating system of Apple. This operating system was introduced in 2008 with the arrival of the first iPhone. Every iPhone uses this operating system. IOS was running on both iPhones and iPads, but since the arrival of iPadOS in 2019, this operating system is only used for iPhones.

Thanks to iOS, it is possible to install apps, send messages, and use your iPhone the way you prefer to use it. iOS is a closed operating system that Apple can only use. As a result, all software and apps work smoothly and quickly.

Another big plus of iOS is that this operating system is supported with regular software updates. Apple announces new iOS updates during the various events that are held annually in Cupertino, California. Several updates to the iOS operating system can be downloaded very quickly on an iPhone every year. Apple has worked on its updating process for years to make it as simple as possible.

Why would you want to have an iOS app developed?

There are several advantages why it is beneficial to have an iOS app developed for your business. Here are a few reasons:
Easy to use

iOS is very easy to use. One significant advantage of iOS is that its use is consistent across all iPhones. Apple has spent substantial amounts of money, time, and attention perfecting iOS to create a flawless user experience.
Multitasking possible

Another great advantage of the iOS operating system compared to any other operating system is that multitasking is possible. A user can effortlessly listen to your favorite music while completing other tasks. Multitasking does not cause any glitches or problems, which provides the user with the possibility of multitasking.
Good security

The iOS operating system offers very precise security processes. An app used on this platform has a slim chance of getting a virus or other damage. Next to the iPhone's hardware security measures like a fingerprint scanner and Face-ID, the iOS software also includes many features that keep viruses and other harmful breaches away from a user's iPhone.

Suitable for media entertainment

iOS is perfect for entertainment because of its usability and Apple's excellent hardware in the iPhones. An example of this hardware is the display and the good sound quality of the built-in speakers. The hardware makes listening to music and watching movies or series very enjoyable.

Playing games on iOS is also among the possibilities. A game downloaded from the Apple AppStore can be played with great pleasure, without lag or crashing. The combination of an excellent operating system and good hardware makes for a great entertainment experience.
Apple's reputation

Apple has an unprecedentedly good reputation. The excellent reputation is because Apple is one of the most respected companies. An iOS app is perceived as positive because of the iPhone's good hardware, fast usage, and the intuitive UI design with which apps can be used.

Develop an iOS app for your business

We just went over the different advantages iOS apps have in general. IOS apps can also have a significant positive impact on your business. You can think of the following things: increase revenue, attract new customers, get your customers in your ecosystem, and get better insights.
Increase revenue

An iOS app is often appreciated more than an Android app. It has been proven that iOS users are more willing to pay for downloading an app than android users. An added benefit is that the average cost of an iOS app is often lower than an Android app.
Get Customers in Your Ecosystem

By creating a custom app for your business, you get the ability to draw your customers into the ecosystem of your business. This means that you get to control what your customers see, can do and how they interact with your product or service.
Attract new customers

Many consumers worldwide say that they prefer to have an app for businesses they interact with daily. Having an iOS application developed creates attention to your business. Your potential customers can quickly get a glimpse of your company in an accessible way. From a look at your collection to quickly getting in touch with you as an entrepreneur. Potential customers will be more inclined to look around and see what your business could provide them.
More insight into data

An iOS application can also be good for you as an entrepreneur to understand your customers' behavior better. With the help of external tools installed on your iOS app, it is possible to understand better how your customers interact with your products. For example, you can better understand why customers abandon their shopping carts or click away on certain pages. Based on these results, you can then decide whether it is necessary to take action.

The iOS development process at Moqod

To ensure that we can help and support you in achieving your business goals, we find it essential to strive for a transparent development process. After all, you didn't hire us to develop an iOS app for nothing. Below, we explain what happens behind the scenes step by step when we start working for you.
1. The in-depth problem analysis

Before developing an iOS app, it is essential to get to the heart of the matter. What do you want to achieve, and what exactly does your ideal customer need? Based on this information, we can get to work.
2. Story Mapping

Story mapping is a powerful tool that allows us to monitor the big picture. At Moqod, we like that you, the client, are part of this development process. In this step, we visualize the whole process from A to Z.
3. Design and concept

In this phase, we transform the 'problem' into a visual experience. The goal of this is to create a design that meets your expectations.
4. Development

In this phase, the designers work together with the developers. Working together ensures that the result matches the design. We work in sprints so that corrections can be added to the product during the process.
5. Acceptance testing

In this phase, we decide if the app is ready to be used. We perform in-depth user acceptance testing, and then the app is tested with real users. This way, we can see if any changes need to be made.
6. Service Level Agreement and maintenance support

During this phase, we work with you to determine which future services you want to use. We host your application and perform regular maintenance updates. We offer you access to our technical support.

Want to know more about the mobile app development process steps? Moqod has previously written an article about the development process at Moqod.
iOS app development price

The price of having an iOS app developed varies and is calculated based on your needs. It depends on a few factors like: hourly rate, development time, general costs. We have an article with more information about mobile app development costs.
Conclusion
If you are looking for a good iOS app or just the easiest way to create an iOS app, having an iOS app developed at Moqod is beneficial for your business. Moqod has an experienced team of iOS app developers that will use their knowledge and experience for your project.
By developing an iOS app, you create new opportunities for your business. It helps you increase revenue, get customers in your ecosystem, get new customers, and get better insight into your customer's behavior. Are you interested in iOS app development or app development in general? At Moqod, we are ready to help your company with projects related to iOS development.