The app cost estimate is one of the first questions that comes to mind when you start thinking about building an application for your business and its initial launch.
The rough answer would be that it starts at around $15K and can go to infinity and beyond. Our answer is that the cost of developing an app is proportional to what you want from it.
Before we begin with the pricing, you should ask yourself first what you are trying to accomplish with the app. What value do you want to get from it? How sure are you that your dream customer actually needs the app?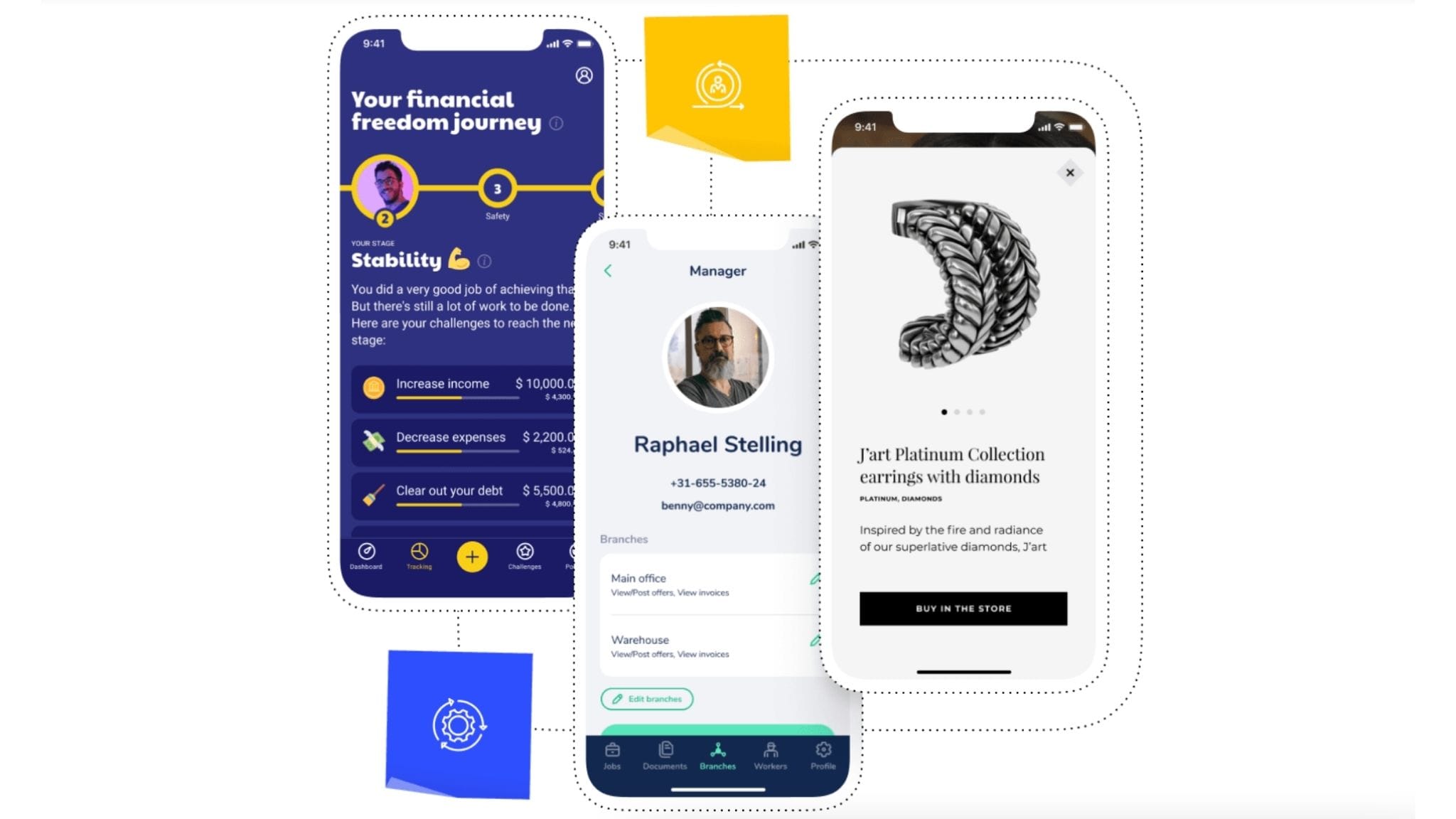 We are here to help you solve your business questions with all the possible solutions. One of them is being an application. We will guide you through all the steps of the estimation of the cost of developing an app and break it down for you most clearly and comprehensively.
Step 1: What is your model?

Business goes first. When estimating app development costs, it is crucial to keep in mind who is your customer and depending on do you need a B2B or a B2C application. Tools and features of the user interface will be different depending on the app type. We have previously elaborated on the main differences in B2B and B2C development. As a general rule (but not always, obviously) B2C application is more demanding in terms of aesthetics, consistent updates, and new features and will require more investment in terms of marketing. B2C apps are different from the B2B ones in terms of UI/UX design because their goal is to facilitate the customer's journey and encourage him to purchase.
Step 2: What level of UI/UX do you need?

Pleasure goes second! We are here to help your business to prosper, and your app shine! Thus, the aesthetics and efficiency of the app are the first criteria for your application.

The complexity of UI/UX design is sometimes the most influential factor which determines the price of the app. Design development is what will make the user keep coming back to the application: screens, designs, user-friendliness, etc. The more sophisticated the UI/UX design is, the more billable hours it'll take the developers to work on your application.

Would you like to keep it simple? A lot of applications have started from an MVP — Minimum Viable Product, the most basic and necessary version of your solution with a minimum UI design. We have covered the advantages of starting with an MVP and why it may be the best decision for a starting business in terms of development costs. The price of MVP may be at the lowest level, which is a good starting point for young companies. Also, an MVP is a popular tool for business idea validation for investors — it is required for the funding process in most cases.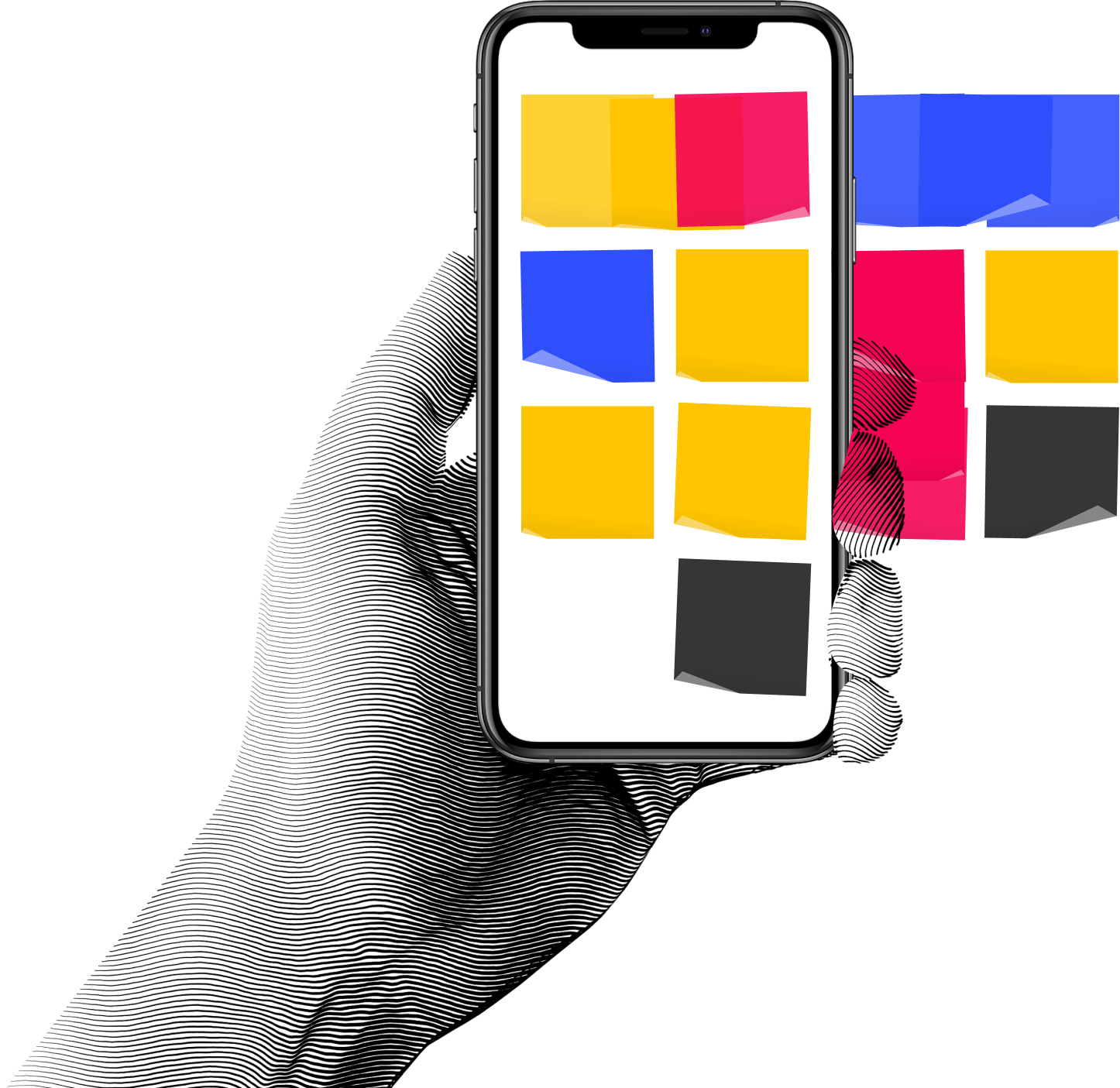 Step 3: Which platforms and devices do you want your app to support?

The average cost of app development varies according to the desired platform. If you want your application to support both iOS and Android platforms or more, you will invest more in development. You may also opt for a cross-platform solution, which will allow you to launch both on iOS and Android platforms for a lower price.

Are you on the fence about cross-platform development? We have extensively covered the benefits of building apps for iOS and Android by comparing Flutter and React Native — frameworks used for building applications for both platforms using the same language.

If you want an even better understanding of how we make hybrid apps happen, you can check out our article with the analysis of Flutter and how our team works with it.

You will also need to take into account the devices for your app: smartphones, tablets, web, smartwatches, etc.
Step 4: Do you have a clear vision of how your application is going to work?

A lot of successful applications started with a simple, brilliant idea. Those who made it, however, usually had a specific plan and a final vision in mind. The less precise your view of your future app is, the more hours you will have to spend on development, which means you spend more.

Your future application may benefit from story mapping, and it will help you to decide on the further steps in the development process.
Step 5: What level of app maintenance and enhancement do you need?

The answer to this question will put your cost of developing an app either among fixed or variable ones. If you are crystal clear on the requirements for your application and you need an elementary level of maintenance, the cost will be fixed. Usually, it includes:
App design costs
App development costs (+cost of testing)
App Store annual fees
Depending on how frequently you would need to update and enhance your app, you may want to go with an interactive pricing plan, which implies more involvement from the developer's side. Variable pricing includes all the above and:
Adding new updates and features in the app
Marketing and promotion (could be also considered as a different step)
Maintenance and support. Very often, future app maintenance can cost around 20% of the initial app price
Design revamping
In the long run, you will also have to dedicate a part of your budget to the app's infrastructure. For example, integrating a payment system within an application will drive the app development costs up. If you add a third-party payment service to your product, most likely, you will have to pay a percentage off every transaction.
Backend infrastructure, app hosting, and detailed databases will all add up to the final bill.

Step 6: Small yet mighty investment — a clickable prototype

A clickable prototype is a very interactive mock-up of your application. It comes around halfway into production at the stage of UX design, and it focuses on how people use apps. A definite must in the development process, allowing you actually to save money in the long run. How? You can test all the assumptions and make changes to your product before writing a single line of code.

The more details discussed during prototyping, the less expensive modifications will be needed during the rest of the development process.
Some popular prototyping tools are listed in our article about how to build an MVP without coding.
Step 7: What features would your users like to see in your app?

The complexity and the number of features contribute to the bill. A sophisticated, highly complex application, such as a social media app, a dating service, a streaming service, will need thousands of hours of work due to the amount and the difficulty of its features.
All these steps and criteria add up to a straightforward formula:

Development time X hourly rate = your app development costs
Conclusion
Very often, when you talk about funding the application development, you get to the part where you need to speak to investors. To smooth the funding process and make paying for your app more comfortable, we recommend you check out our article on raising funding.
We will discuss all the factors which contribute to the app development pricing in detail in the upcoming articles.