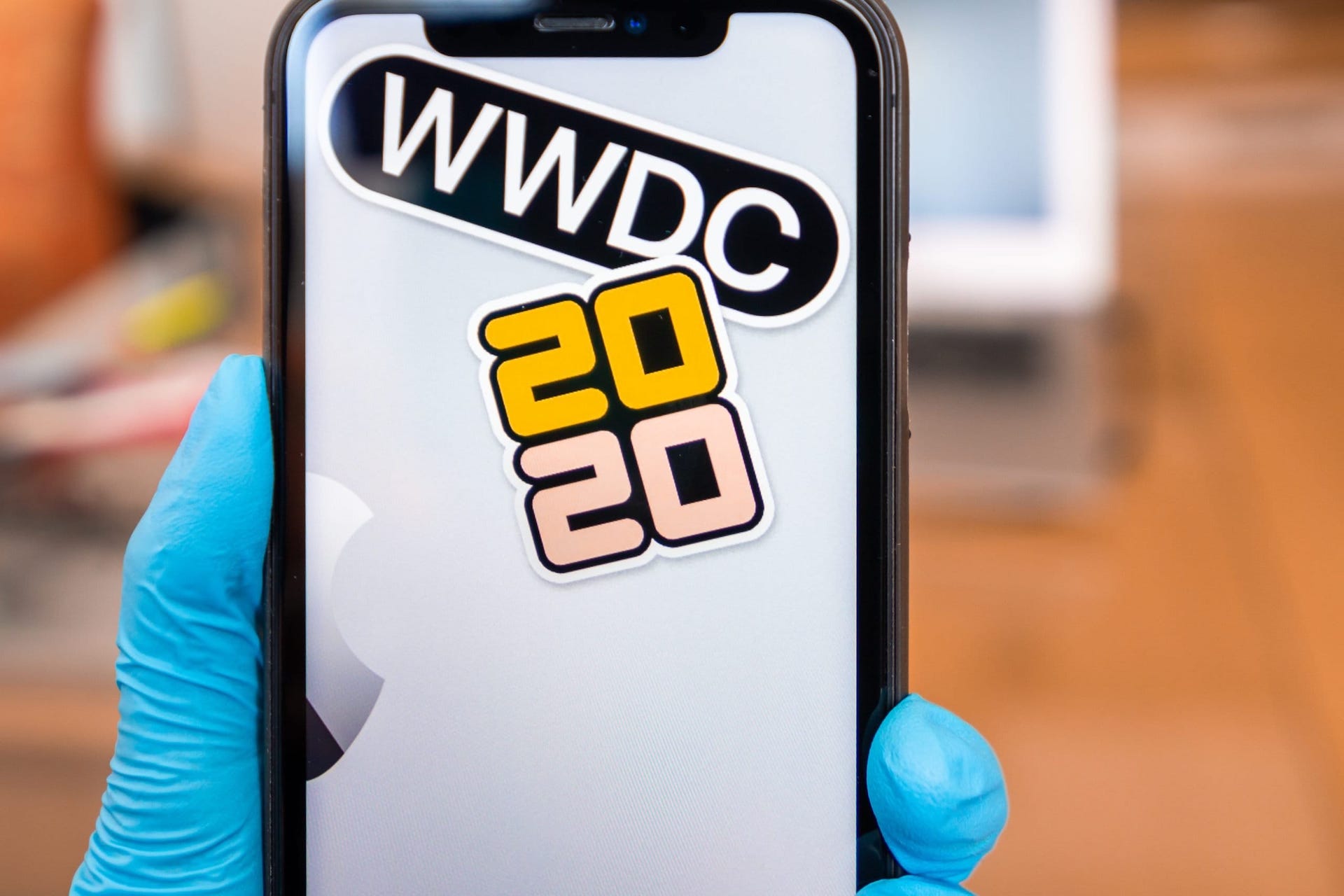 Design plays an important role in building lasting relationships with end-users and, thus, in supporting the brand's promise.
My team and I wait for this event more than for a UEFA Champion League final for a reason. As much as it brings us a lot of visual pleasure, WWDC Apple Design Award impacts our future profoundly. Unlike the UEFA cup, it was held online following the general rules of nowadays and collected 22 million viewers from all over the globe.
Suppose you are not familiar with WWDC, Apple awards eight app and game developers with an Apple Design Award for their creativity and design. The array of nominees ranges from small to large developers, from any corner of the world. The idea of the Apple Design Awards is to honor those who bring new and productive approaches to life while making the best of mastering Apple Technology.
The winners applied a lot of sophisticated effort into designing extremely user-friendly products for the end-users to work, play, and create. Apple awarded these eight app and game developers for their creativity, design, and functionality:
At Moqod, we always keep pace with the current trends in technology, design, and innovation. We have started 2020 by covering the main UX/UI design trends for the upcoming year, and we are dedicated to those trends while working with our clients.
From this year's Apple Design Awards, we can branch out two significant streams of tendencies in app development:
Design allows you to perform complex tasks
Design saves you time
I genuinely believe that these two trends are here to stay for quite a long time. The world is speeding up, and we are getting smarter. Whether it is a game or a b2b platform, operations within are getting more and more sophisticated. The accelerated level of complexity is aligned with the technical knowledge level of users.
Let's take a look at these two trends and how they are represented this year at WWDC:
New technologies make working with complicated systems easier
You don't need to be a professional nowadays to solve your business challenges.
For instance, with the Shapr 3D modeling app, and knowing how the 3D technologies are gaining momentum, 3D modeling becomes easier. All you need is an iPad, instead of a powerful desktop computer. If you add an Apple Pencil to that, you are 100% ready to go with your 3D modeling.
If you need to create an impressive animation, you don't need any bulky equipment either — you need the Loom application – the other winner of the Apple Design Awards.
In both cases, intuitive design is a means of shortening the learning curve and the elimination of usage barriers.
At Moqod, we also solve similar issues using design every day. For example, we have created interfaces of the Learnedsolution. The platform helps companies automate various processes regarding talent management and increasing the productivity of the employees.
It helps internal HR teams not have to spend time on establishing complex talent management processes themselves. Instead, they focus on building relationships with employees and their retention. As a result, the efficiency of the business goes up, and clear interfaces serve this goal.
New technologies save our time
The next trend is an evolutionary result of the previous one: the simpler the task, the less time needed to perform it.
If we take the example of another winner, StaffPad, composing, and writing, music has never been more accessible. You simply need an iPad and an Apple Pencil to create your next masterpiece – the application does the rest for you using handwriting recognition. You can go back and edit things in the process and dedicate all the extra time to what matters the most: your creativity. Even if you are not a professional composer, the complexity of dealing with a tool for writing music is out of the picture – you can go straight to the point and spend those precious hours on music.
Darkroom is a real breakthrough in the world of mobile photo editing. Minimalist design, beautiful and easy to use, this high-end tool brings your editing process to a new level. Intuitively it takes care of all the functionalities which are manual in most of the competitors' applications. Its developers describe it as "ridiculously fast," emphasizing one more time the value of the most precious currency in the world today — time.
A great example of how we did it is Bittiq app. We created this revolutionary app together with Bittiq for Bunq, the first online bank in the Netherlands.
Remember how you created spreadsheets with expenses when tried to calculate how much you spent on coffee last month? Thanks to everything we applied while developing the Bittiq application, these days are long gone. With a simple click, you can analyze and classify your expenses and subscriptions. They often say that the key to saving money is tracking what you spend it on ­— we took care of it in this application and helped the Bittiq clients save both time and money.
3**. New technologies follow users' intuition**
Combined with recent trends, WWDC award winners are still sticking to well-known in the design world basic guidelines for creating intuitive, good-looking, modern, and user-friendly products:
Human Interface Guidelines to deliver products with high functionality. Human Interface Guidelines are a set of advice and recommendations for building a clear, deep, and intuitive product for iOS with a consistent experience for the user.
Material Design — a Google-backed system that helps build premium quality products for iOS, Android, Flutter, and the web. It is an evolving system with tools that are today's best design practices that allow you to build beautiful and responsive products.
These two ground sets of rules combined with WCAG Principles have been proved through the years of users' feedback. Eventually, the best design is when you don't see the design, but follow your intuition in using the tool and reach your goal.
We always base our works on those two and think that these guidelines will remain an industry standard for quite a long time.
Conclusion
Apple Design Awards set new standards on what users are expecting from their applications. The awards define the trends and determine the final products created by other innovative developers.
Today's users have very high expectations, and they don't want to click through multiple tabs to get from A to B. The value of time is as high as never before, and when we work with our clients, we try to make the final product as time-saving as possible for the end-user.
At Moqod, we always keep a close eye on and analyze what this one of the biggest technology influencers in the world chooses as criteria for the awards. We implement it together by discussing it with our customers and guarantee that the final result will be in line with their expectations.