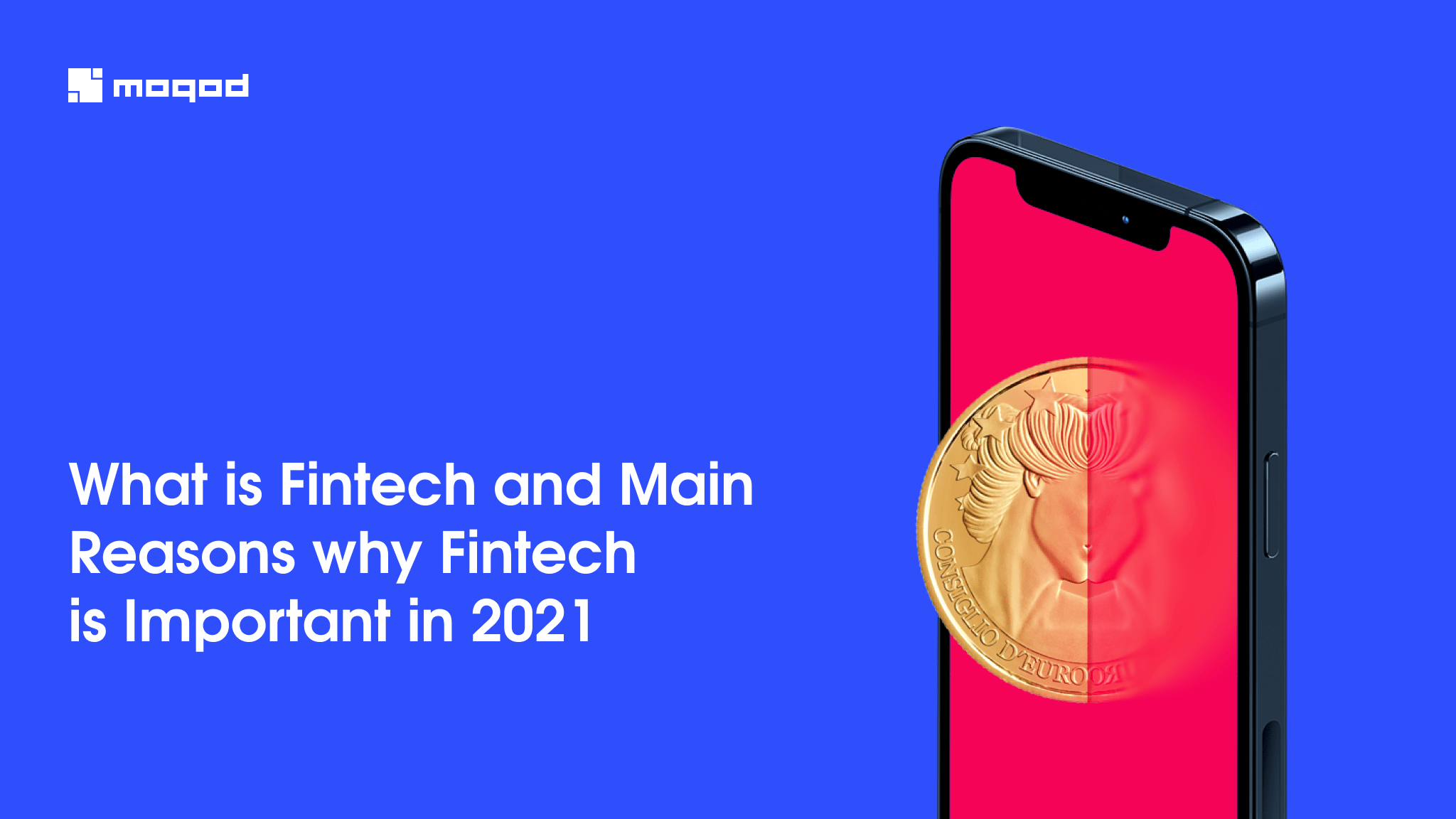 What is Fintech?

In the words of the World Economic Forum, Fintech is financial + technology, a 'broad category that refers to the innovative use of technology in the design and delivery of financial services and products.' It has been around for decades, way before automatic investment and blockchain. Any device or technology that automates the execution of financial services falls into the category of Fintech.

Fintech is used a lot today for anything in the intersection of finances and technology, which blurs the lines of the definition itself. In many ways, the boom of Fintech is not only due to the technological revolution but also to The Global Financial Crisis of 2008, where a lot of people lost faith in traditional banking. Today we want speed, efficiency, and, most importantly, transparency — everything that Fintech stands for.
What are Fintech companies?

There is always a Fintech company behind anything happening in the blended world of finances and technology when it comes to guaranteeing fast, secure, and transparent operations. The number of Fintech companies in the world has grown from 12131 in 2018 to 26045 in 2021, despite the global health crisis!

A Fintech company makes traditional financial services more accessible, including investments, loans, bills, automated payments, savings, etc. It can also be the channel for innovative financial processes outside traditional banking, such as buying and selling cryptocurrency or online crowdfunding. A Fintech company stands behind these processes and makes them possible.
What are the different types of Fintech?
In 2020, 64% of consumers worldwide had used at least one Fintech platform. The most popular categories in Fintech based on their adoption rate are the following:
·  Money transfers and payments. This category is easy to install and use. This category encompasses peer-to-peer money transfers, in-store mobile payments, and phone money transfers. Among the most popular and successful services in this category, you will find Stripe, PayPal, and Venmo.
·  Savings and investment. Applications and software from this category have experienced an enormous boom in 2020. It is entirely reasonable during a crisis — customers are looking to save and increase their capital, not spend. For example, Revolut has made investing in stock as easy as paying for a bottle of water in a shop. You can purchase shares from over 800 companies with a few simple clicks and zero fees.
·  Insurtech. Insurance meets technology and eliminates the steps of buying an insurance plan in person. While insurance is one of the oldest businesses on the market, it was also disrupted by the arrival of technology — Insurtech streamlines and simplifies this industry. You may have heard of Oscar Health, an Insurtech startup that received over $165mln in investment back in 2018.
·  Regtech. It is the management of regulatory processes within the financial industry through technology. Regulatory technology helps financial service firms cater to compliance issues, improve risk management, manage regulations, etc. For instance, Alyne and Suade help your company take care of cybersecurity and risk management.
·  Cryptocurrency and Blockchain. These are two examples that come to mind right away when we talk about Fintech in 2021. Using Blockchain technology and cryptocurrencies such as Bitcoin, Ethereum or Litecoin includes but is not limited to making large payments safely and swiftly. Coinbase — the leading digital currency exchange platform ticks all the boxes of an excellent Fintech example: it is accessible to everyone, effortless to install. It makes buying cryptocurrency as easy as sliding a warm knife through butter.
Does Blockchain seem like a highly complex subject? We thought so, too, before we did this interview with Pascal Marco Caversaccio on Blockchain 101 — check it out!
·  Crowdfunding. Instead of going to a bank to secure a loan, startups can now gather funds from different investors in one place. With platforms like GoFundMe or Kickstarter Kickstarter, your idea is a few clicks away from being funded. Same platforms can be used for collecting donations, paying hospital bills, etc.
·  Banking and Lending. When it comes to traditional banking, not only does Fintech make friendly banking services more accessible, it also plays a huge role in financial inclusion in developing countries. Some clients could have been disappointed with traditional banks when applying for a loan, for instance. Fintech companies allow underserved customers to apply for credit, speed up the process, and simplify acceptance.
·  International Money Transfers. The name speaks for itself. Some services like Western Union or MoneyGram were already on the market and transferred their services into the mobile department. Others, like Paysend or Transferwise, emerged in a digital form directly.
·  Budgeting. Fintech doesn't have to be about transactions or payments directly. Budgeting applications and software help customers organize their finances, save, categorize transactions and track spending habits. You Need a Budget and Mint are great examples of personal finances and budgeting apps.
Many Fintech programs and apps can touch more than one area. One of our latest projects in Moqod is a highly successful innovation in the world of Fintech — the Bittiq app. It analyses the bank accounts, categorizes, and inspects how users spend their money. The app can also see where one can save money and which subscriptions can be cheaper. Moqod developed this app together with Bittiq for Bunq, the first online-only bank in the Netherlands. It will be available for other banks as well in the foreseeable future.

How Fintech is shaping today's financial industry
The finance landscape has completely changed in the last few years. While traditional financial institutions feel intimidated by the new technologies, most of them are more accepting. For example, central US banks are participating in dozens of Fintech deals despite the global sanitary crisis. As a result, fintech has become the norm, and the banking sector is becoming more efficient and transparent.
Are the Fintech companies changing the banking sector for the best? Well, there is no evolution without an inevitable part of a revolution. Fintech has changed how we manage and consume our finances. We expect our money transfers to be immediate and smooth. We want to see how much we have made from our cryptocurrency and stocks investments in the last 24 hours. We know that our credit card also comes with a discount for our upcoming car rental.
With Fintech, it has become easier to stick with any trend in the financial sphere. Is cryptocurrency happening? You can buy it in a few clicks. Do you need last-minute insurance because you've decided to travel tomorrow? You can get one through the app of your bank or your credit card. Do you feel like saving because you want to be prepared for a possible crisis? Manage your savings account with your thumb. We know for sure that Fintech is not going anywhere, which brings us to the next question.
Conclusion
Whether you are a customer, a future Fintech business owner, or someone who sees potential in Fintech for his existing business, the main thing we can advise is to be agile. Fintech is expected to weigh $30 billion by 2022, and it looks like even the traditional institutions are coming to peace with the fact that technology is winning over the financial sector.
Do you think about the best time for your business to go to Fintech?  Well, as they say, the first best time was ten years ago, the second-best is now, and at Moqod, we'll be thrilled to help you with it. So whether you are wondering about financial regulations, your niche customer, or maybe you want to shift your existing B2C model to B2B, we are here to assist you to go hand in hand with the Fintech progress.