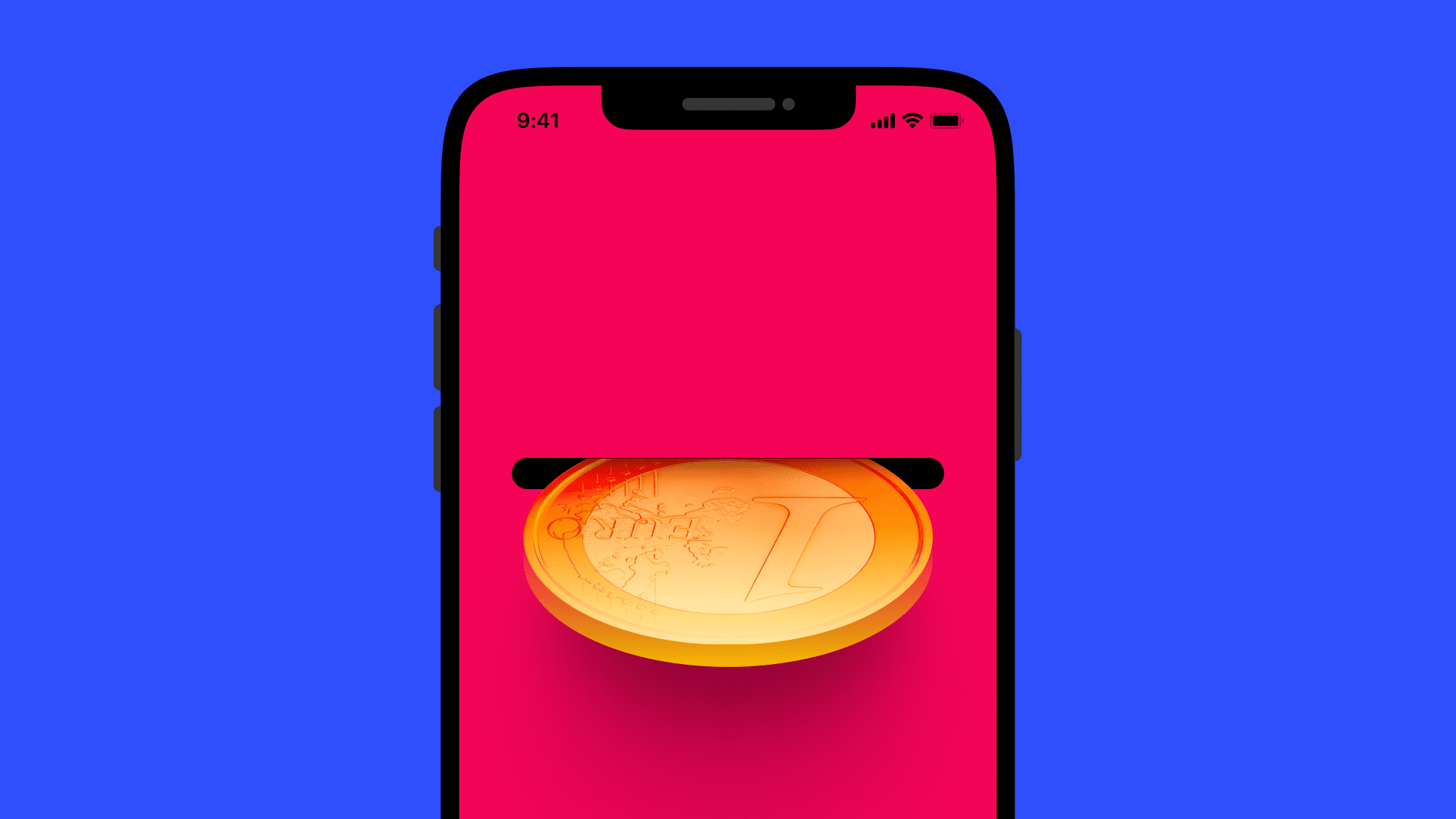 Fintech growth is off the charts. Since January 2020, the industry has seen a 337% increase in daily active users. And in our predictions for the 20 next hottest products, seven fintech companies make the cut. Why do we call it the frontrunner of tech innovation?
Fintech is already implemented in all areas of our lives

Now, basically, any device or technology that automates the execution of financial services falls into the category of fintech. We stan it for speed, efficiency, and transparency — and that's the main reason for its success. You can use fintech services without even noticing it: for example, crowdfunding platforms like Kickstarter and Patreon result from fintech developments. It's the easiest way to bypass boundaries and reach international investors.

All the money transfers and payment platforms are fintech products and services.

Another fintech company is the B9. It's an app "by immigrants, for immigrants" which is designed to provide an alternative for unbanked people, like first or second-generation immigrants. The B9 works in the U.S. and helps customers who are outside the traditional banking system get bank-grade services on excellent terms. The startup was so successful that it raised $5 million last year.

Instead of debit or credit cards, now you can use virtual ones. The app Klarna allows you to split any purchase into four interest-free payments, online or in-store. Moreover, you can avoid this hassle by trying the product and waiting for your money back if it doesn't fit. This development innovation lets you have a 30-days gap for making up your mind.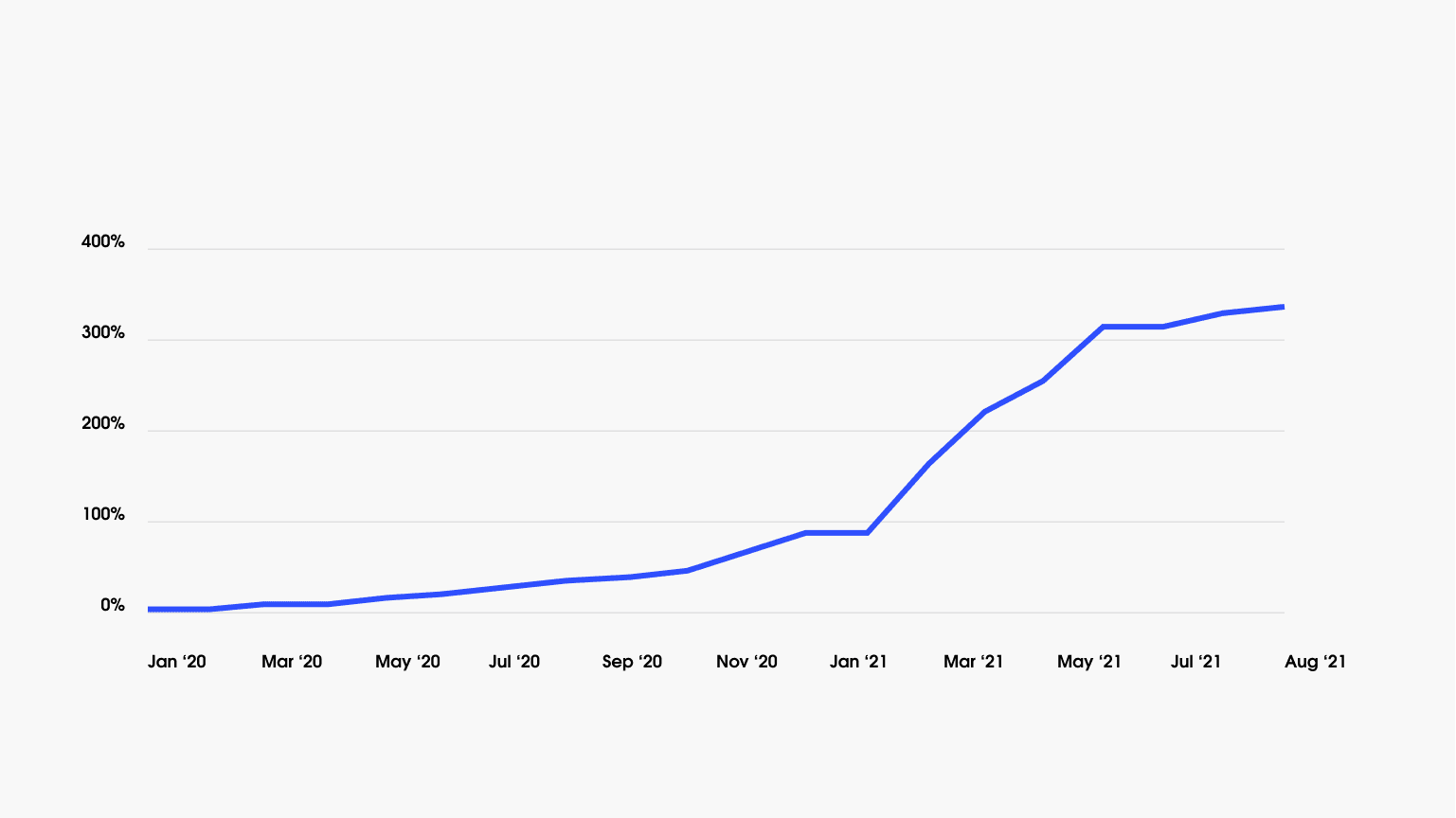 Percentage of daily active fintech apps and websites users, according to Amplitude. The growth of fintech industry reached 337% from January'20 to August'21. Which key technologies drive

Blockchain technologies are chosen for making large payments safely and swiftly. Smart contracts, zero-knowledge proof, and distributed data storage and exchange, which are crucial to existing fintech innovations, keep playing a crucial role. The fact that digital asset exchanges earned about $15 billion in revenue in 2021 proves blockchain's mounting technological value.

As a great example of such a startup, let's look at BlockFi. It's a platform that allows users to buy, sell and earn cryptocurrencies. More than 1 million verified clients trust BlockFi — and the company is now valued at over $3 billion.
Cloud technologies

The McKinsey Global Institute expects the cloud to contribute $1 trillion to the top 500 companies' EBITDA by 2030. The cloud makes it possible to outsource the maintenance and development of applications, which increases efficiency. It lowers infrastructure cost efficiency by 29 percent and reduces downtime by 57 percent, which reduces technical violations by 26 percent.

Cloud containers stimulate innovation: AI is already integrated into cloud platforms that improve services for a broader range of users. Financial institutions and banks widely use the cloud to onboard more agile capabilities and launch new businesses and flexible scalability. AWS is one of the largest cloud service providers Amazon founded in 2006. As the leader in the market of cloud services providers, AWS offers huge power, flexible terms, easy access to established consulting partners worldwide, and compatibility with all technologies essential in the fintech market.
Customer needs

Not only does business make extensive use of fintech. Customers all over the world use fintech for money transfers and payments. This category encompasses peer-to-peer money transfers, in-store mobile payments, and phone money transfers. There are also benefits for those who want to save money instead of spending them: for example, Revolut has made investing in stock our everyday routine.
Conclusion
Fintech has changed the way we manage and consume our finances. These disruptive innovations help us plan our costs, play the market, buy stocks, and many more. Even the traditional institutions are coming to peace with the fact that technology is winning over the financial sector. So, it seems that the only thing we can do is to be agile and use the long-term potential of financial technology.