Considering the idea of transferring some functions, the management often faces a choice: whether to recruit another pro in the team or find a third-party company. That company might be nearshoring, which involves contacting more geographically close teams of developers or IT specialists when the difference in time zones barely exceeds 1-2 hours. Which of these two options will be the most attractive for an IT company, we will try to find out in this article.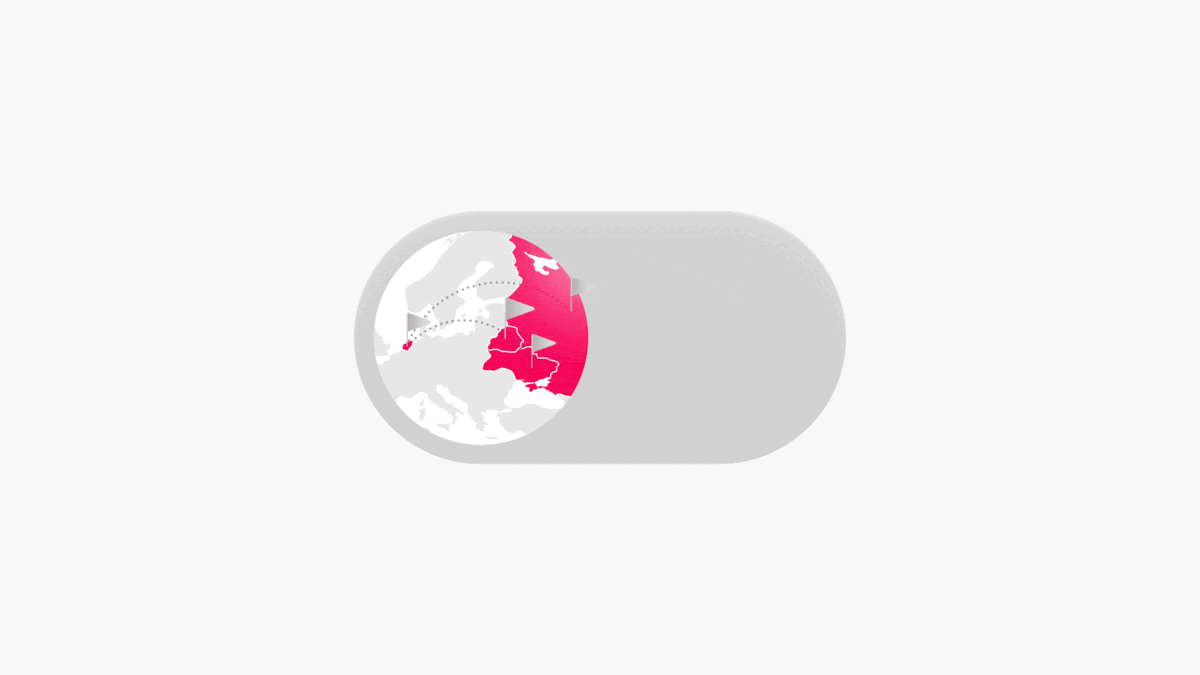 The general logic of the concept of nearshoring is simple: it is aimed at reducing the risks and complexity of work and interaction between the customer and the supplier which arises due to cooperation at a distance, as well as the direction to the territory where the distance, the difference in time zones, the language and cultural barrier will be minimized. Nearshoring is one kind of outsourcing. If you haven't figured out the difference between nearshoring, offshoring, and onshoring just yet, check out one of Moqod's articles or our partners' research.
Why do companies outsource software development?
Outsourcing software development (including mobile applications) is increasingly popular today, as businesses intend to ease pressure on in-house staff. The global market for outsourced services is worth an astonishing $92.5 billion already — and there's more to come. 78% of businesses have a favorable view of outsourcing. This is something to think about.
But why is nearshoring the best option here? Let's figure it out together.
Benefits of nearshoring
1. It's less expensive
According to Deloitte's yearly global shared services and outsourcing report, almost 84% of companies outsource to reduce or control their costs. Nearshoring means you're paying for services of web (or iOS, or Android, etc.) developers only, without the typical expenses associated with in-house staff, such as social security, medicare, federal income taxes, holidays, etc.
2. You don't need a recruiter or can take responsibility away from them
Looking for talents online is cheap and easy. Besides, you can always gain the information or reviews to check their skills. It also saves you the cost of advertising a vacancy, hosting interviews, onboarding, and other tasks related to hiring in-house workers. Glassdoor says that the average employer in the United States invests around $4,000 into hiring a new employee.
3. Works perfectly for a project work
Can you imagine that the average length of the businesses' job interview process was 23.7 days? Hiring an app developer on a full-time basis must have a broad range of skills and be suited to different projects. That makes the hiring system even more complicated and time-consuming. Plus, any training that's required incurs more delays and costs.
When it comes to nearshoring, it's way simpler. You don't have to worry about finding developers with a diverse skillset for years of projects. You need to focus on picking specialists with the capabilities suited to the task at hand who would understand the programming language you need.
4. IP rights are protected
Intellectual property is always important. If you want to feel safer about your IP, remember that trustworthy nearshore companies can specify ownership, give you a proper explanation of how your data will be physically protected, and have a better understanding of how the software development company approaches your cooperation and the resulting software product. At least, this is what we, at Moqod, do.
5. It's an excellent opportunity to bring in fresh minds
There is no doubt that your staff is perfectly capable of working on the tasks they have on the job board. But an outside perspective is always helpful: it can drive innovation and lead to a better project in general. In this case, look for a niche expert with unique expertise and invaluable information.
6. You can focus on your core business
As the business is supposed to grow and compete with other products, it's crucially important to learn how to innovate and grow fast. Nearshoring allows you to concentrate on business strategy and critical processes happening inside and outside while a highly qualified team is taking care of what you delegate them.
How to select a nearshore development company?
The most important thing is to clarify your company's IT outsourcing needs and challenges. For that, answer a few questions below:
Do you need a long-term business partner or short-term support for your custom software development?
What role do you want an outsourcing company to perform?
Do you want to dive straight in with the entire project or start small and extend later after success is proven?
Do you need daily contact with a software development team or would you rather stay responsible just for laying down requirements?
Do you want to kick off implementation immediately?
As experts on the subject, we have already written many times about the management of hybrid teams and the peculiarities of the Eastern European development market.
Conclusion
These benefits demonstrate why companies go nearshoring. It's easier than ever to find third-party specialists willing to work on a project-by-project basis, it's cheaper than hiring someone full-time and it's also safer because your IP rights are protected. We believe that it's time to enjoy these advantages — and Moqod can be your right choice in case you are looking for a nearshoring software development company.