The IT market has undergone significant changes since the onset of COVID-19, and technology companies must now prepare for new challenges in the coming years. What can we expect in 2023? How can we successfully navigate the new economic and IT market conditions? Our experts have prepared an informative article on this topic. Let's dive in and learn more.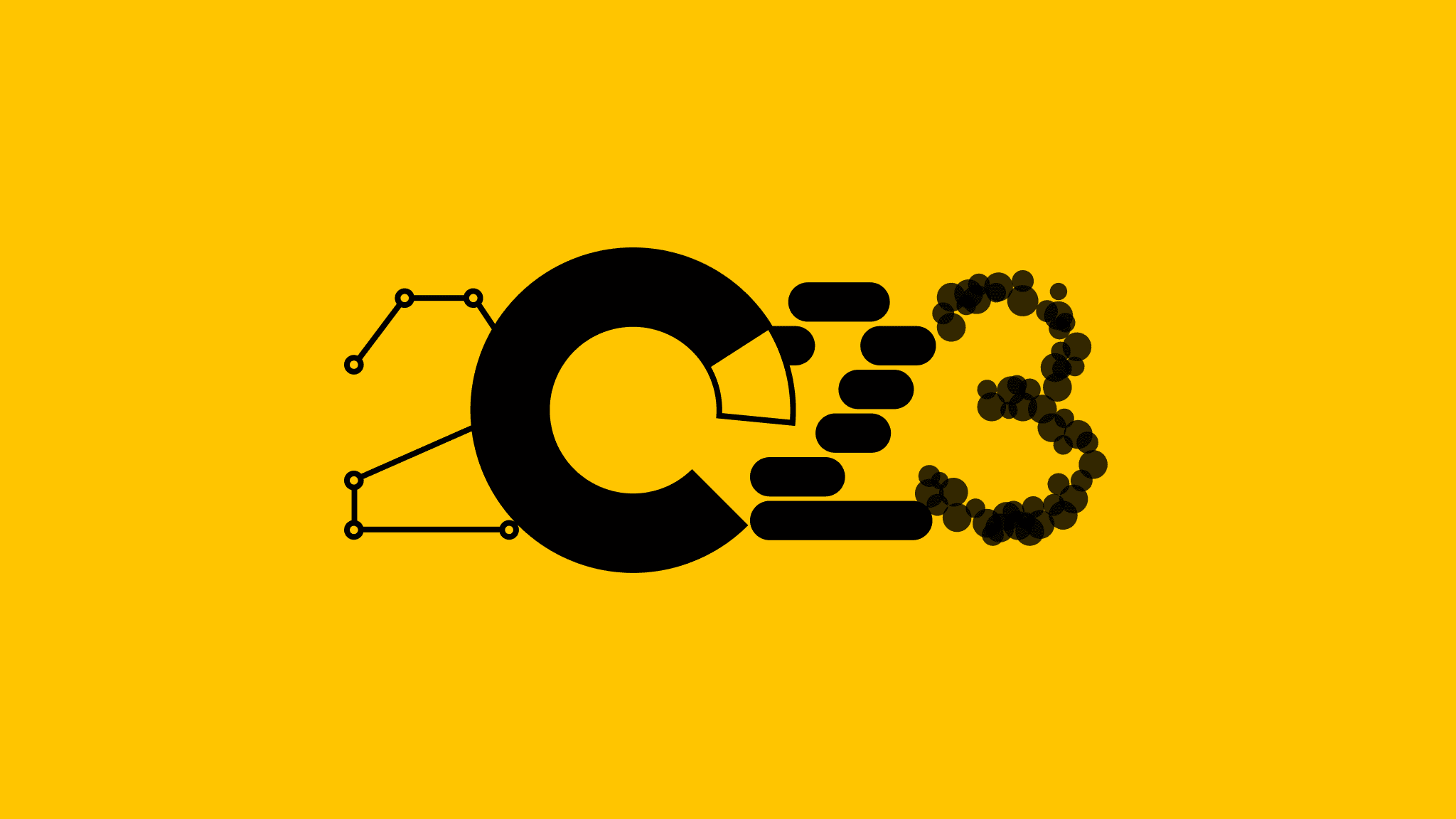 1. Shortage of qualified software developers

There is a shortage of qualified talent today, so IT executives should prepare for the fact that this problem will remain in 2023. The CodinGame platform surveyed about 14,000 developers and recruiters. The bottom line is that more than 50% of employers are having trouble hiring experienced technicians.

The Gartner study says that staff shortages are becoming a significant problem in the introduction of innovative technologies in the work of companies. This is due to the rapid development of the IT sphere due to the high demand for candidates possessing advanced development tools. Therefore, many managers are actively looking for ways to solve this problem.

According to our data, the shortage of subject matter specialists is one of the main problems for more than 65% of startups. That's why some companies are introducing courses to improve the qualifications of hired employees. Opening their own "universities" within organizations to train newcomers is also gaining popularity. In this way, companies employ talented candidates who immediately acquire the necessary skills and abilities in the work process.
2. Growth of rates and salaries

About 38% of startups are experiencing difficulties due to the economic situation in the global market. Rising inflation and problems with finding the right specialists lead to the need to raise rates and salaries.

According to a study by the consulting company WTW, in the U.S., in 2023, a salary increase is expected by 4.6%. This is how companies are trying to solve problems with retaining skilled workers. Many are also preparing for internal restructuring, workplace flexibility, and hiring employees from other countries.

Given the difficult economic situation, about 90% of surveyed companies plan to make salary adjustments twice next year. Another 76% of organizations are considering salary adjustments in 2-5% of current rates.
3. Uneven workflow of an IT team

If you want to ensure the entire company's productivity, adhering to an even distribution of work tasks for each employee based on their roles and responsibilities is crucial. According to our research, 22% of startups need help with a balanced division of labor within the development team. This leads to some specialists being overloaded and slower to meet their goals, while others need to realize their potential and develop as professionals because they receive the same type of tasks.

The problem of maintaining an optimal balance in the distribution of work remains relevant for the coming year, 2023. It is quite challenging to assemble a staff of specialists where everyone will work at the same pace, so an individual approach plays a critical role here. The skills and abilities of each specialist should guide the division of responsibilities. This will help ensure maximum productivity and comfortable working conditions. It is also essential to develop job descriptions for all IT team members so that they clearly understand their roles in the company.
4. Managing remote workers

Statistics show that over 10.5% of startups need help managing remote employees. A Harvard Business Review study found that of the 1,150 professionals surveyed who work from home, 52% feel aloof and cold when communicating with their office colleagues. Also, some admitted that when typical work problems arose, they delayed their solution for several days or more. This is because conflict situations or specific difficulties are easier to solve on the spot when communicating with other team members in person rather than in an online meeting or correspondence format.

Problems in communication between remote and office workers can have a negative impact on the productivity of the entire company. Therefore, HR managers must maintain regular communication with each "home" employee. It is important to create a corporate culture where each team member will feel like a full participant in the work process.
5. Multicultural communications

Another common problem in technology companies is the organization of internal multicultural communication. As surveys show, such difficulties arise in 9.9% of IT startups. The reason for this is the increased demand for hiring qualified specialists from different countries and continents.

When a team is made up of different nationalities, it is necessary to develop an inclusive corporate culture. It emphasizes the equality of all team members and helps establish a friendly atmosphere in the company. A Deloitte study shows that this approach reduces employee turnover by 22% and increases profitability by 27%.

Experts also predict that the trend of hiring foreign specialists will continue in the coming years, so many managers are already actively implementing the principles of multicultural communication within the company.
6. Low productivity

Data collected by our experts show that 9% of startups experience difficulties due to low productivity. The reasons for this are most often:
lack of long-term development prospects;
weak marketing strategy;
lack of talent, and other organizational issues.
A study conducted by the University of Florida suggests that the diversity of a company's workforce improves productivity and competitiveness. Thus, startup founders should look closely at the possibility of hiring foreign developers. After all, qualified specialists can bring a new perspective on standard solutions to the company and broaden the project's cultural scope.
7. High turnover among specialists

Our data shows that over 4.9% of startups cite high employee turnover as their biggest problem. Statistics from Zippia show that companies lose up to 18% of their workforce to constant turnover, directly affecting productivity and profitability. The report also states that highly engaged professionals are 75% less likely to be laid off.

To retain highly skilled employees in 2023, CEOs of large corporations and small businesses strive to create the most comfortable working conditions possible. Salary levels and workplace flexibility also play an important role in reducing the turnover of full-time employees. There is a high demand for experienced developers in the innovative technology market, so every employer tries to offer the best employment option.
8. HR-related costs

As the WorkNest survey shows, more than 70% of HR professionals consider the rising cost of living to be the main problem in 2023. That's why some companies are suspending recruitment for the coming year and are shifting to a policy of retaining existing talent. 29% of respondents say their spending on optimizing HR management and advanced HR technology will increase next year. At the same time, 37% said they have no plans to increase their budgets.

HR-related expenses are a problem for 3.7% of start-ups. Executives will have to correctly allocate their budgets for 2023 to maintain a financial balance between all areas of business development. In addition, to reduce HR costs, it is necessary to maintain a high level of engagement and provide a flexible work environment.
9. The gap between IT and business departments

According to a Dynatrace report, 49% of IT directors believe that business and IT departments work in isolation from one another as the biggest obstacle to a company's digitization. Executives need to work through this issue in their startups to succeed in the marketplace.

The main difficulty in setting up communication between departments is that specialists from different "worlds" have difficulty understanding each other. This leads to misunderstandings, slows down work processes, and disrupts deadlines, which sharply reduces the entire company's productivity. To avoid such scenarios, our experts advise:
organize quick feedback between all specialists;
set precise requirements for projects;
use Agile methodology;
maintain healthy relationships within the team.
In 2023, close cooperation between business and IT can give a startup a competitive advantage. After all, reaching a mutual understanding between technical and non-technical specialists helps bring digital products to market as quickly as possible with a clever strategy for their promotion.
10. Legislation and Employment law

Deloitte conducted a large-scale study of labor laws in 60 countries. The results demonstrated the differences in hiring foreign talent. Thus, the number of vacation days, length of a probationary period, terms of employment and dismissal, and much more vary from one state to another.

Legal issues can be a problem for startups that have a large number of employees from different countries. Since every state has different laws and labor codes, managers have to consider them to avoid trouble.
Conclusion
While the year ahead may not be easy, we can be proactive in preparing for the challenges ahead. By analyzing the main problems facing technology companies, we can identify solutions and take our businesses to the next level of development in 2023. It is possible to achieve success despite the challenges we may face.