The metaverse is a virtual world encompassing various spheres of our lives, from entertainment to work. Based on the global market situation, Goldman Sachs investment bank analyst Eric Sheridan believes that the monetization of the metaverse could reach $8 trillion on average.
Numerous well-known brands worldwide collaborate with representatives of digital spaces, such as Sandbox, Roblox, and Decentraland. The audience of these platforms is growing every day. For example, Roblox reported 49.5 million active users in its 2021 report and 58.8 million in the third quarter of 2022.
The virtual space will encompass multiple worlds that can be easily navigated. Here, people can relax, learn, work, and, of course, make purchases. It's not surprising that retailers are considering the futuristic digital world concept as a new way to boost sales.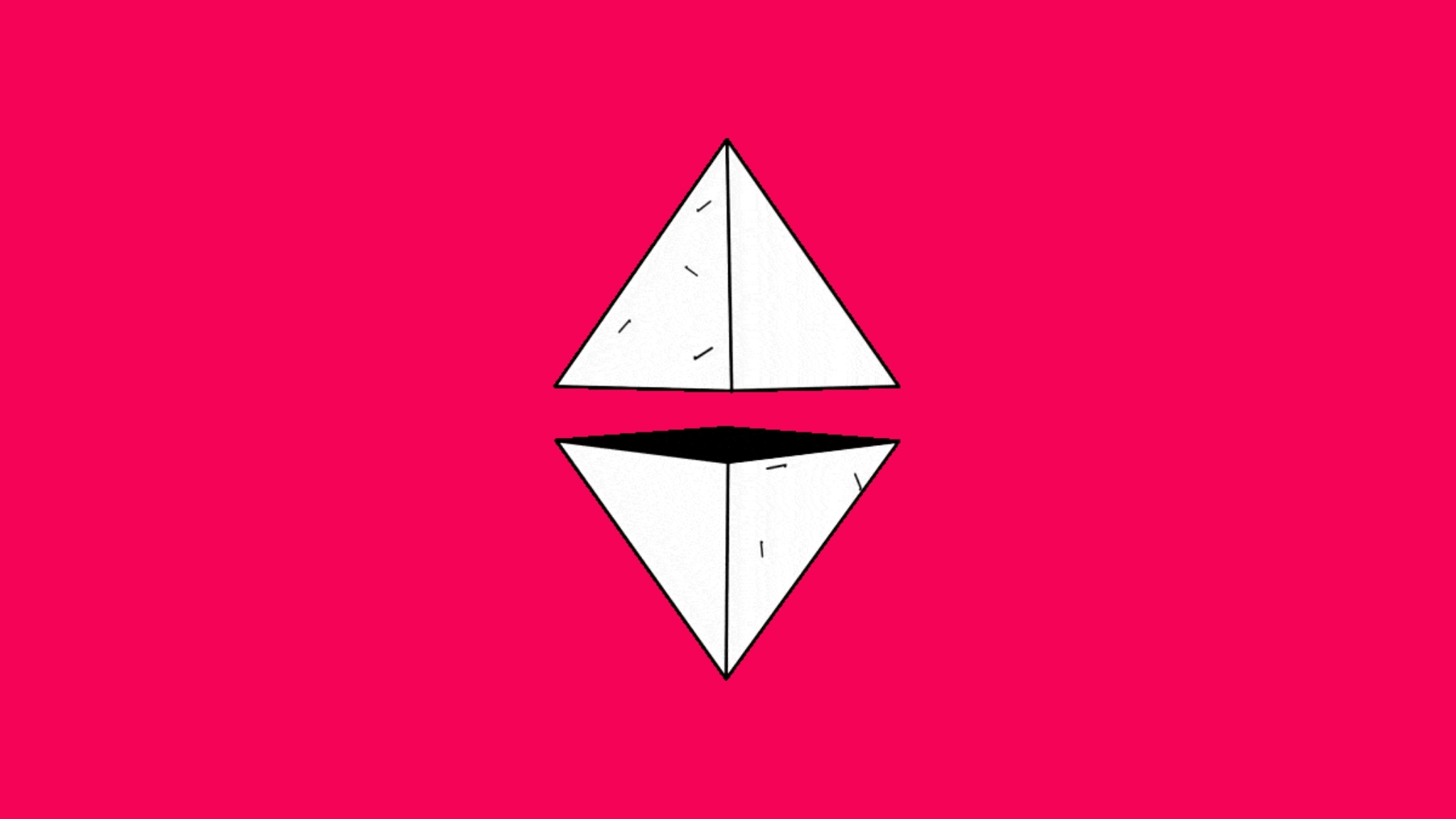 How Will the Metaverse Reshape the Retail Industry

Retail is constantly improving and changing thanks to the arrival of new technology, from the usual physical point of sale to augmented reality marketplaces. Currently, stores in the metaverse are mysterious and unfamiliar to most consumers.

According to a Wunderman Thompson Intelligence survey, only 38% understand the concept of virtual spaces. However, that doesn't stop retailers from conquering new sales channels. So how can virtual worlds affect the retail industry?

Let's look briefly at the main options:
Create digital stores. In the metaverse, you can purchase a plot of land to establish your own branded store. Users can browse and try on virtual samples of your physical goods. They can move around indoors and even communicate with virtual assistants. It's also possible to buy things you like online.
Personalized experience. Metaverse technology can collect information about customers. Thus, a brand can improve service by offering products based on customer interests and behavior.
Virtual event spaces. Companies can rent or purchase digital spaces to host conferences, concerts, and presentations. Such a solution allows them to expand their audience of interested users, as it provides access from any part of the world. Additionally, exhibitions are created digitally to popularize the brand and showcase the advantages of products through virtual interactions with them.
Well-known brands, including Nike, Ralph Lauren, Forever 21, Vans, and Gucci, are actively leveraging the digital worlds within Roblox to provide a unique experience to their consumers. Considering the growing interest in the metaverse from such major companies, this concept will continue to evolve in retail sales.
The Synergy Between Metaverse and Real-Life Retail

The new generation of the internet, Web3, and the development of blockchain technology and NFTs, combined with the metaverse concept, can provide retailers with new opportunities for growth and profit. Here, brands can offer their customers a shopping experience that closely resembles the real world without leaving the comfort of their homes.

On the one hand, the metaverse allows retailers to explore additional sources of revenue. On the other hand, the development of virtual retail stores makes the metaverse concept more popular among shoppers and other companies. As a result, these two spheres reinforce each other, creating mutually beneficial conditions for their respective growth.

Fusing the real and virtual worlds provides flexibility in delivering unique services to users. However, brands need to understand that the metaverse is still emerging in the market. The necessary technologies already exist for setting up digital stores. The only drawback is that the devices required to fully immerse oneself in virtual worlds still come at a high cost.

For instance, smartphones, which currently account for about 56% of online sales, are much more affordable than VR headsets. Although, in the early stages of mobile phone development, they were also considered a luxury. With the expansion of the metaverse, we can expect that devices for accessing the virtual world will also become more available to the average person.
How Retail Brands Can Make Money In The Metaverse

Consumers' growing interest in such technologies is based on their desire to experience something immersive and unfamiliar. Combining the physical and virtual worlds opens up new channels for brand promotion through digital marketing campaigns. It can also positively impact brand revenues, as the digital world offers new possibilities for generating income.
Driving Foot Traffic and Sales in Real-Life Retail

You can use the metaverse to promote your brand and increase traffic to your physical stores. Among the options for attracting customers through interaction in the virtual space, the most effective are:
Creating brand-immersive worlds. The development of fully immersive spaces sparks curiosity among both loyal brand customers and those who are unfamiliar with it. By having a positive experience interacting with a digital store, users will be more inclined to visit a physical retail location, as they already know what to expect.
Use of NFT. Non-exchangeable tokens (NFTs) secure the ownership of a digital item and confirm its uniqueness. An NFT can be an exact copy of a physical item, encouraging the owner to purchase the original in a regular store.
Introducing rewards for activity. You can develop discount systems and personalized offers for users of the metaverse designed for offline stores.
Amplifying Brand Presence and Reach

The metaverse is a valuable resource that erases physical boundaries between brands and customers. Any user can connect to the virtual space regardless of their geographical location. This means that effective promotion in the digital world can attract significantly more potential customers.

Let's look at three compelling web3 directions for retail brands to promote and propel their business:
Increase brand awareness through partnerships and collaboration in the metaverse. Creating NFT collections in collaboration with renowned artists or other companies is a great way to make a statement. For instance, Walmart partnered with Roblox to launch two games on the platform: Walmart Land and Walmart's Universe of Play. The company brought popular items from its stores into the gaming universe. To acquire these virtual goods, players need to earn coins during gameplay. All of this significantly increases interest in Walmart's products among regular users of the Roblox space.
Use metaverse sales data to build a real-world sales strategy. The digital world can be a "testing ground" when launching new products. Provide users with the opportunity to interact with virtual counterparts of the goods. Then, encourage them to leave feedback about their experience. You can develop an effective sales strategy for the physical realm based on the information gathered.
Expand the target audience by joining the metaverse community. Enthusiasts who are interested in the development of digital worlds create their own communities. In doing so, they support the very concept and drive the development of new approaches to utilizing virtual spaces. By joining these communities, you gain access to potential partners, consultants, creators, and new customers.
If you are seriously considering the metaverse as a new platform to promote your brand, carefully plan your strategy. Evaluate each of the marketing directions based on your own business objectives. Choose the optimal methods of monetization in the digital space that align with your business. And always stay up-to-date with trends to meet the demands of users.
Examples of Successful Metaverse Sales Campaigns

Before you take your business out into the new virtual world, it's a good idea to read the stories of other brands. This will give you an understanding of which direction to take and how to improve sales in real life through the metaverse.
Zara

The fashion brand demonstrated how retail could succeed with the launch of its own virtual space, Zepeto. Here customers are introduced to a unique digital collection of clothing that is also available in real stores. Users can create 3D avatars on the platform according to their physical characteristics and buy merchandise with native currency. About 2 million people from around the world visit Zepeto every day.
Balenciaga

The brand has launched its clothing collection in Fortnite by Epic Games. Players can purchase virtual outfits (skins) for their characters using the in-game currency of the universe, V-Bucks. These V-Bucks, in turn, are acquired with real money. In addition to clothing, game attributes in the form of real-life items have been created, which can be purchased in offline and online Balenciaga stores. The partnership between the fashion brand and the developers at Epic Games is a prime example of a successful collaboration in the retail industry.
Gucci

The brand has created the virtual world Gucci Garden Experience on the Roblox platform. Here, you can get closer to the designs and purchase various items. For example, Gucci sold a handbag for over $4,000 in real money. In early 2022, the fashion house also announced its purchase of a virtual plot in the blockchain game The Sandbox to create a themed digital space. Gucci also plans to release NFT items and clothing collections for game users.
Nike

The sports brand bought RTFKT, a studio specializing in augmented reality, NFT, and game engines, in 2021. Nike then partnered with digital artist FEWOCiOUS to create a series of NFT sneakers. The results surpassed all expectations. The first batch of 600 copies sold out in 6 minutes, bringing the brand about $3.1 million.
Dolce & Gabbana

The fashion brand entered the virtual world with the Collezione Genesi collection with nine pieces. It was posted on the luxury goods marketplace fUNXD and sold for $5.7 million.
Flyfish Club

One of the world's first restaurant clubs, where membership is acquired through exclusive NFTs. The virtual space features a dining hall, a cocktail bar, lounges, and an open terrace with views of New York. Participants gain access to exclusive gourmet dishes and new cultural experiences. It's quite an intriguing experience, as retailers could adapt this idea for their virtual retail outlets.
Conclusion
In conclusion, the examples discussed throughout this article demonstrate that the Metaverse is not merely a passing trend but a dynamic and evolving phenomenon. Prominent brands have already begun to explore virtual worlds, discovering new revenue channels and leveraging digital counterparts to promote their physical goods. As retailers, it is essential to consider the possibilities of establishing your presence in the Metaverse, ensuring that you stay at the forefront of popularity and innovation.
Are you ready to embrace the potential of the Metaverse for your retail business? We are here to help you navigate this transformative landscape and develop innovative strategies tailored to your specific needs. Contact us today to learn how our expertise and insights can assist in shaping your own Metaverse retail project.