According to Forbes, e-commerce sales are expected to grow 10.4% in 2023. At the same time, Retail Ecommerce Sales will reach almost $7 trillion by 2024. One of the reasons for the strong growth of this industry is the use of innovative technologies, including Web3. It is an opportunity for businesses to drive sales, improve profitability, and reach the next level.
We'll discuss how integrating Web3 technology can help e-commerce brands better recognize their customers and differentiate themselves from competitors. In particular, we'll look at how to bring attention to your business by releasing your own NFT collections.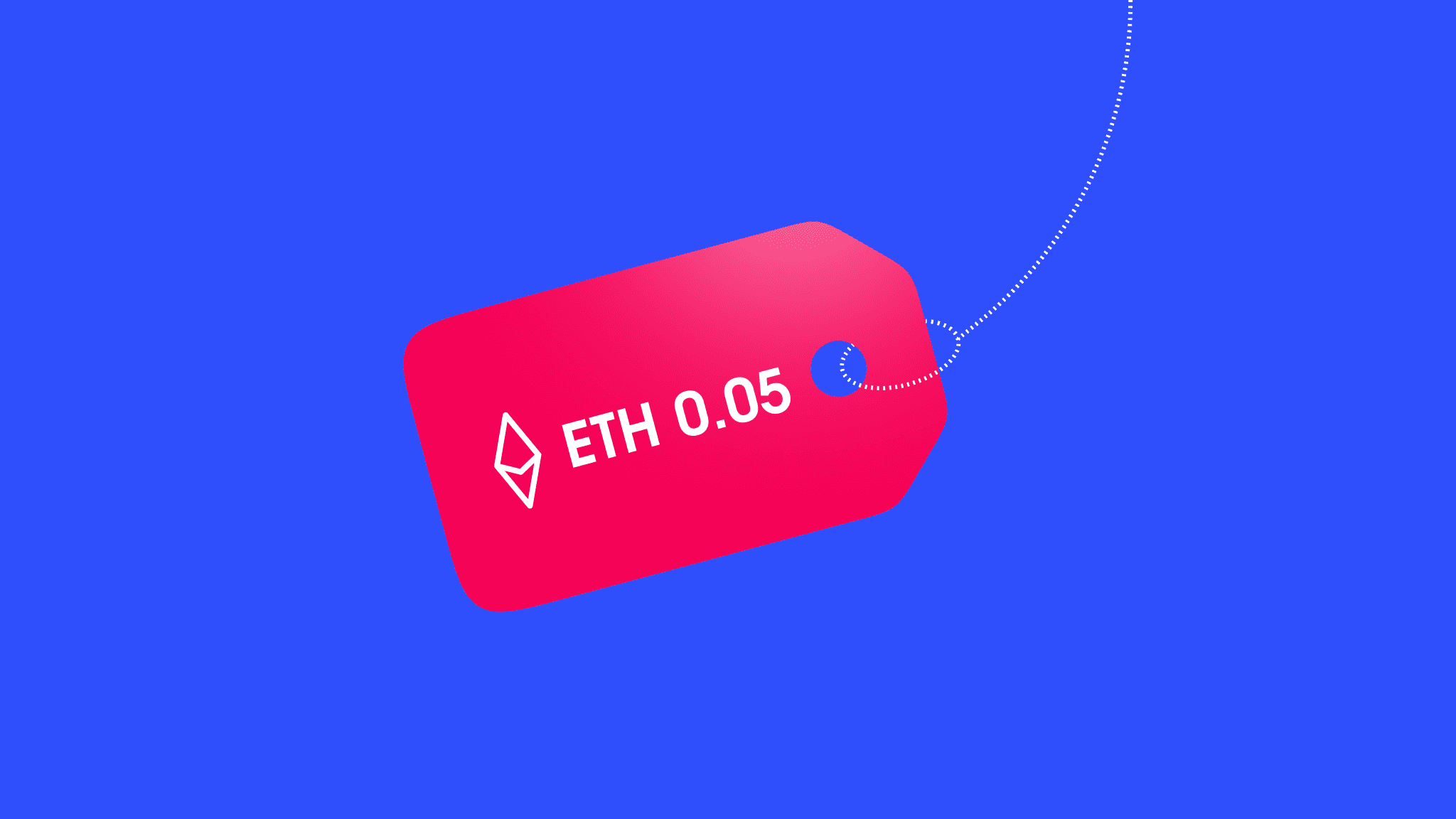 Three Ways to Implement NFT Collection Into Your Existing E-shop

Leading online stores and marketplaces have long been using AR/VR and chatbots in their work and launching their own super-apps. Since such solutions no longer surprise anyone, more brands are interested in innovations, including Web3.

Using advanced solutions allows businesses to give customers a unique user experience and capture the attention of new audiences. Let's explore how your online store can join the trending NFT movement.
1 — Custom development

Non-fungible tokens in e-commerce are often used as rewards for customers' trust in a brand. For example, a store may offer to monetize loyalty programs. For each purchase, the customer is rewarded with points that can be redeemed for exclusive merchandise or discounts. Thus, the release of NFT helps to fix the number of points for this or that product and further attracts customers to them.

One of the most common ways to create a collection is to order the artwork of virtual items from professional artists. Before launching your own token collection, you need to think about how they will look and what message they should convey to users.

As part of an advertising campaign for your online store, NFT can be:
a digital image of your physical merchandise;
branding or logo media;
passes to the community you've created;
rewards for loyal customers.
You can also develop your own trading platform to sell tokens. This is quite a complicated but interesting way, which opens new income prospects for online store owners. Before creating an NFT marketplace, you must clearly define the goal and research your target audience's interest in collecting virtual items.
The development of your trading platform is divided into the following steps:
Define the blockchain architecture

You need to choose which technology your platform will be based on. You can use existing ones (Ethereum, Solana, Polygon) or implement your own alternative architecture.

The first option is quite expensive but more reliable because the available technologies are more likely to interest the user. In the second case, your own development will be little-known, so problems with trust in it are not excluded.
Select the marketplace

NFT marketplaces come in two types: closed, where only your own tokens are placed, and open, which support a wide range of payment tokens. Business owners use predominantly open marketplaces so that users can create accounts and offer their digital items at the price they want. This model keeps supply and demand high, so it has a better chance of success.
Design and branding

An important point in the design of a marketplace is the UI/UX design. It determines how convenient and easy it will be for users to conduct various operations and transactions.

Adhere to your corporate identity when designing your NFT marketplace. This way, your digital project will be associated with your existing online store, which will positively impact the level of engagement of your loyal customers. It will also make the new marketplace more recognizable among your target audience.
Determine commission amounts

An important marketplace element is the commissions charged when buying and selling NFTs. Many such marketplaces are already on the market, causing people to look for the most profitable places to transact. Therefore, when choosing a monetization model and determining the percentage of deductions, do not put a price too high.
Choose ways to promote

When an NFT marketplace is ready to go, you need to advertise it to both regular customers and a new audience interested in token collecting. One of the most effective methods is to create a community of like-minded people on social networks or forums. Crypto-enthusiasts are always looking for new products, so making your own community and advertising it in thematic groups can attract hundreds of new customers.
2 — Using ready-made solutions

Creating your own NFT marketplace is a long and quite time-consuming process, so many retailers are looking for easier ways to incorporate Web3 technology into their stores. Some e-commerce platforms already offer ready-made solutions:

A service that is actively pursuing the tokenization of commerce. It has introduced a special functionality that allows to:
sell NFTs through your Shopify store;
give free tokens as a reward to customers for their activity;
offer unique products or provide early access to certain products for NFT owners;
make tokenized partnerships with other brands through your online store;
segment customers based on token ownership to build more personalized customer retention campaigns.
NFT WordPress (Woocommerce) Plugin

A ready-to-use solution for online stores built on the WooCommerce platform allows brands to:
place NFTs on their own platform;
sell tokens for fiat money and cryptocurrency;
track resales among customers;
minting NFTs when the product is published in the store, and so on.
It's easy enough to customize the plugin to your own needs because it has an easy and simple administration panel.
ShopX

The shop offers a set of ready-to-use solutions for creating branded NFTs. ShopX functionality is compatible with most existing e-commerce platforms. It gives you full control over token issuance and facilitates implementing Web3 technologies into your business.
Getpercs

Another company that offers out-of-the-box solutions for creating NFT items and placing them in Shopify stores. In addition, Getpercs has the function of collecting advanced analytics on sales and allows your customers to pay for tokens not only with cryptocurrency wallets but also with traditional credit cards.

A fully integrated solution for connecting e-commerce to the future of Web3.0. With their out-of-the-box plugin, fashion retail brands can support NFTs, and digital product sales right next to the existing e-commerce platform. Creators and influencers can monetize their digital products with this plug-in solution, and everyone can interact with their community in the decentralized, blockchain-powered web 3.0 environment.
3 — Use OpenSea and add a button link to your e-commerce site

OpenSea is the world's largest NFT marketplace, where sellers can choose between Ethereum and Polygon blockchains when placing their tokens. The marketplace allows you not only to place collections for sale but also to import digital items to your website or online store.

The algorithm for adding tokens is quite simple:
Go to OpenSea, then open your NFT.
Click the "Share" button in the upper right corner.
Select the "Embed Asset" option, and a pop-up window will appear with the code to add.
Copy the code and paste it into your e-commerce site.
This method allows you to quickly distribute a branded NFT collection to your online store visitors. At the same time, you get an opportunity to advertise tokens immediately on your own resource and to sell them on the specialized market. Please note, OpenSea, as a trading platform, charges for its services 2.5% commission for each transaction performed.
How Can Web3 Technologies Help You Develop Your Online Store?

As you can see, the popularity of Web3 in the e-commerce industry is growing daily. In addition to the introduction of NFT collections, which serve as a good tool for increasing customer loyalty, Web3:
provides the intersection of the virtual world with the real world (connecting blockchain technology with AR/VR), giving your customers an enhanced consumer experience;
creates reliable authentication methods thanks to the blockchain with information about transactions that cannot be tampered with or changed;
extends the points of customer interaction with the brand because using Web3 can convey the spirit of your store through virtual assistants or interactive apps.
Conclusion
With the development of innovative technology, e-commerce is undergoing another transformation. New sales channels, engagement and retention tools, brand promotion opportunities, and more are emerging. Thus, to stay on the wave of popularity and thrive, online store owners need to follow digital trends.