One of the best solutions for creating a digital product is outsourced development. It is a real help for startups that don't want to or, for some reason, can't assemble their own software developers teams.
This will significantly speed up the project process: from the formation of the product idea to the moment of its launch. In other words, you can reduce the time to market and present your product to the target audience faster than your competitors.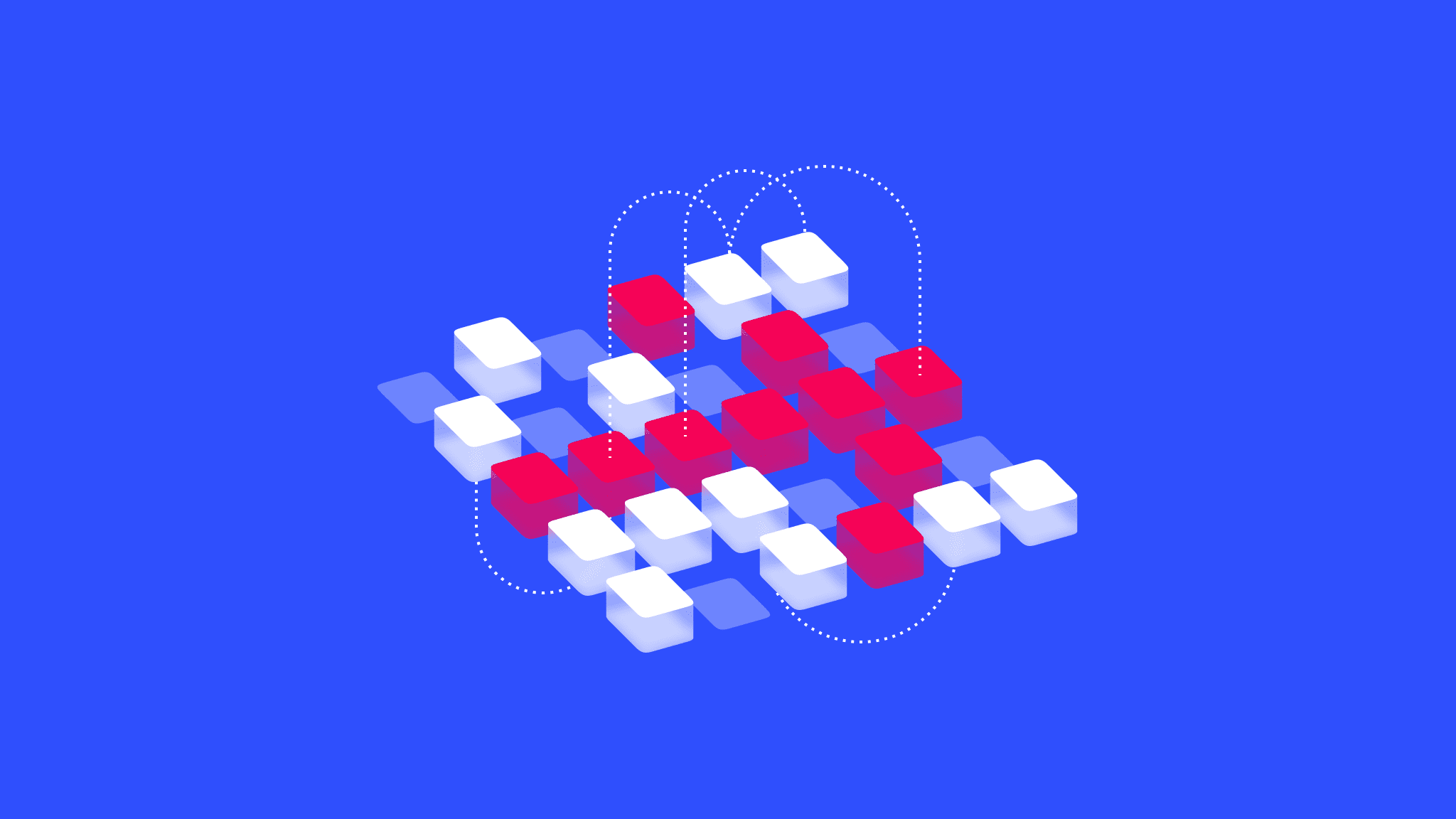 What are outsourced development teams and why are they important?

Outsourced development teams are specialists a business hires to create a digital product, support, upgrade, and maintain it. In this case, the entire process falls on outsourcers, from planning to testing.

You have two options: hire specialists with specific expertise (e.g., designers) or form a team with all the skills to work on a complex project.

You can generally delegate any tasks related to implementing your technological idea.
Design

UI/UX designers with a wide range of knowledge and experience in different industries will handle your project. You can outsource creating a design from scratch and its refinement or update in existing products.
Frontend development

This refers to creating an interface using JavaScript, React, Angular, Vue, jQuery, Swift, and other programming languages. The choice of the tech stack depends on the requirements and project tasks. It is worth engaging such developers if you need to quickly create or refine the product's external part.

The point is to delegate the work on the server part of the product to a third-party company. This means all possible tasks related to the development of databases and server APIs, the implementation of the logic of digital products, and security.
DevOps

DevOps includes automating technical processes such as configuration, build, and software solution deployment. DevOps engineer, in this case, acts as the main performer, who optimizes the work by establishing interaction between sysadmins, developers, testers, and project manager.
Testing

Testers are responsible for finding and identifying tech problems at different stages of product development. They conduct comprehensive tests: for user-friendliness, performance, reliability in certain conditions, compatibility with OS, browsers, etc.
Project support and enhancement

You may need an outside team's help even after the product's launch. As a rule, project support includes tasks such as:
identifying bugs and fixing them;
installing and updating software versions;
analysis and troubleshooting of security issues.
The enhancement of the project involves the following tasks:
performance improvements;
adding new modules;
code optimization;
extending functionality.
Outsourcing allows companies that are not connected with IT and have no possibility to employ specialists with all the necessary skills to focus on their core business. From a business point of view, it is easier and more profitable to hire performers only for the duration of the project, defining specific terms and costs in advance.
Benefits of outsourced development teams

Regardless of the size and scope of your business, outsourcing can bring significant benefits, especially when compared to building an in-house team:
Reduced costs. Outsourced development teams are a great choice when your budget is limited, and you need to optimize costs to achieve your business goals. You won't have to pay monthly salaries (regardless of the scope of work), pay for office rent, purchase equipment, train employees, etc. According to a survey of small business executives in the United States Clutch, the primary motivation for outsourcing tasks is to reduce costs while bringing in industry expertise.
Access to talents. According to Deloitte, 50% of executives believe the main problem is attracting talent to achieve strategic goals. With outsourcing, you can hire designers, programmers, testers, and DevOps engineers from anywhere in the world. If you create an in-house team, you will have to spend a lot of time searching for specialists, hiring, and adaptating.
Valuable experience. Implementing a digital project requires versatile skills. By outsourcing product creation, you hire specialists with relevant experience who know the nuances of implementing IT projects from different industries. For example, 76% of executives surveyed by Deloitte in 2022 claimed that IT services were delivered via third-party models.
If you work on the project independently, you must invest considerable finances, time, and effort. Hence the main advantage of outsourcing software development is the ability to get the product quickly and in accordance with your technical requirements and financial capabilities.
How outsourced development teams can accelerate time-to-market?

Increasing the speed of development and, therefore, quickly bringing a new product to market is the company's main goal. Outsourcing helps to achieve it.

Speeding up product development is possible due to:
saving time on searching for staff, drawing up documents, and adapting to new conditions;
reducing the learning curve because each outsourcing expert already has the skills to work with projects in your industry;
using advanced technologies by the outsourcer, which speeds up the work process and, therefore, the launch of the product;
maximum immersion of each expert in your project and adaptation to business requirements;
coverage of more working hours per day when working with a team with a different time zone;
comprehensive and objective product review to identify problems early on;
minimization of risks that may arise during development.
All this is possible only if you cooperate with professionals. Below we will tell you how to make the right choice.
Factors to consider when choosing outsourced development teams

When searching for a product development outsourcing team, you need to pay attention to the following factors:
Company's reputation in the market. Of course, positive reviews and experience cannot 100% guarantee the quality of services. However, it is better to choose a team that is not in its first year on the market and has proof of successful cooperation with companies.
Range of services. The wider the range of capabilities of the outsourcer, the more benefits for your company. After all, it is more profitable and easier when one team can solve all project tasks and issues.
Reliability indicator. Meaning company commitments and guarantees, as well as SLA and NDA, mandatory attributes when cooperating based on the IT outsourcing model. If the contractor does not work under such a contract and is unwilling to enter a nondisclosure agreement, you should look for other options.
Qualifications of the team's employees. Perhaps the most opaque nuance, which is impossible to determine in advance. However, you can conclude the contractor's competence by communicating with them, reviewing their portfolio, and evaluating the methodology and approaches to the work.
Cost. A low price tag is a reason to overlook a company because professional services cannot be cheap. Study the market in detail from a financial point of view and choose the one that offers flexible and transparent pricing.
Contact experienced professionals who provide the list of services you need and can confirm their level of professionalism.
Best practices for companies working with outsourced development teams

To organize an effective workflow with the outsourced team and establish communication, consider such important points:
Project management methodology. It is necessary to find out how the outsourcer organizes and manages the processes. The most effective approach is Agile software development, Kanban, and Scrum. You must also determine how much the team is ready to adapt to your work style and the project's needs.
Communication with outsourced teams. You need to agree in advance on the preferred ways of communication between the in-house and outsourced teams: email, video conferencing, project management tools, and messengers.
Inconsistency in time. When hiring offshore development teams, you may encounter difficulties related to differences in time zones. This entails problems with communication. You should stipulate the schedule and all possible situations with the actions of each party.
Clear and understandable terms of cooperation. It is worth ensuring that the team composition, technological resources required to implement the project, terms, scope of work, and cost are specified in the contract.
By considering all the nuances, you will be well prepared to work with a software development outsourcing team and be able to overcome all the barriers.
Challenges and risks of working with outsourced development teams

This cooperation model has its challenges. Below we will tell you what the barriers are and how to overcome them:
Data security breach. When you outsource certain tasks and functions to a contractor, there may be risks of a data privacy breach. Checking the outsourcer in advance, specifying all the essential nuances in the contract, and signing an NDA will help you reduce this risk to zero.
Choosing an incompetent contractor. Since the project's success depends on the outsourcer, it is worth delegating a one-time task first. This will help assess the quality of the performers' work. You should also verify the company's reputation by reading customer reviews on the website or a reputable platform.
Dependence on the contractor. The company can depend on the contractor because they have comprehensive knowledge of the tech side of the project. Proper workflow, the requirement to document all steps, and increased oversight will help mitigate this risk
Consider the risks before making the final decision to cooperate. Then it will be much easier for you to arrange a collaboration with outsourced teams. You will also have a guarantee that they will adapt to your requirements and perform all tasks responsibly.
Conclusion
The arguments for hiring an outside team outweigh the potential risks. This is why so many companies resort to cooperating with external specialists. You can find the ideal partner by getting to know the candidates in detail (services, portfolio, methodologies, pricing, reviews). Working with them will provide quality assurance in outsourcing, so you can quickly and confidently bring the product to your target market.
Looking for professionals in digital project development? Contact Moqod. We will provide you with experts with all the skills your project needs!