Our recent research proves that most tech startup companies today engage in global hiring.  This recruitment method attracts employers with the opportunity to get the best talent pools, regardless of the country where they are located. Another significant plus is saving the company's budget by reducing the cost of personnel development, regular salary payment, and office rent.
In most cases, international tech specialists work remotely with their customers' projects. But sometimes, companies prefer having their employees physically present as part of the team. This article will consider when it is reasonable to relocate developers. We'll share our experience in the international hiring of technicians and consider Moqod's assistance to its employees in relocation to Europe.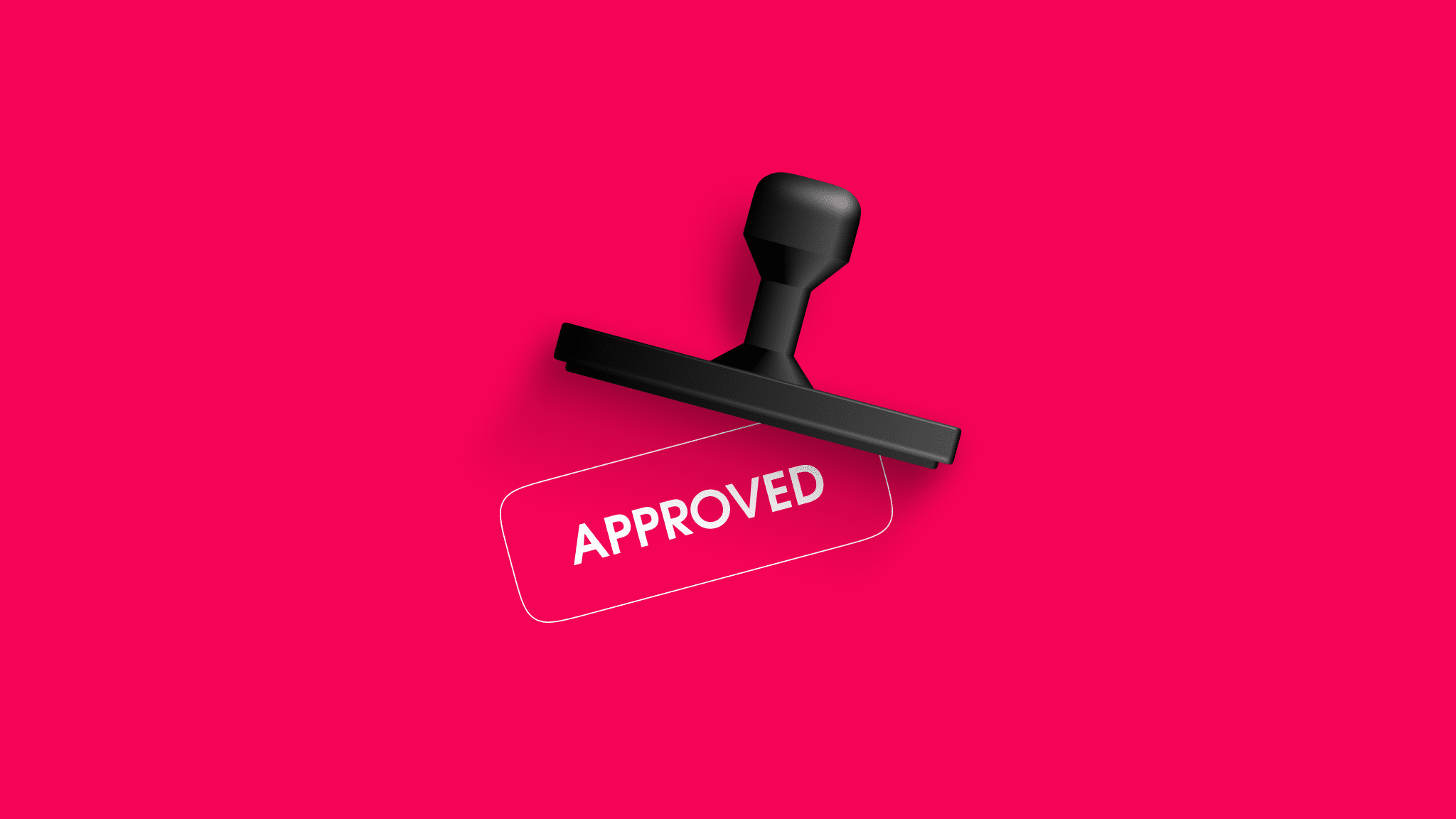 Remote Work vs. Employee Relocation

Moving to a new place is always tied to financial expenses, difficulties with paperwork, finding a place to live, and other concerns. This is why outsourcing companies often work with their customers remotely. Such cooperation implies online communication between the team using special tools like Slack, Google Meet, Zoom, and project management systems (Jira, Trello).

This format of project work has its own advantages for business:
Reduced layoffs. According to a study conducted by Stanford University, remote working helps reduce employee turnover by half. They are also less likely to go on sick leave and take days off.
Budget savings. The same study showed that savings on office rents due to remote work could be as much as $2,000 per year per specialist.
Retaining top talent. According to a report provided by Remote.co, 84% of professionals view the ability to work without going to the office as a significant factor in accepting a job offer. Another 63% of workers said they would consider quitting if they couldn't continue working online.
At Moqod, we recognize the advantages of collaboration formats that benefit both our clients and employees. That's why we provide a remote development team option, allowing you to have full control over dedicated specialists and actively engage in the development process.
Nevertheless, we understand that certain circumstances may require our specialists to relocate to another country. Let's explore the scenarios where such a work format becomes beneficial and discuss when it is reasonable to consider this approach:
The expected long-term cooperation. One of the disadvantages of working with remote specialists is the lack of opportunity to create a cohesive internal team and corporate culture. If working with outsourcers involves long-term cooperation rather than being limited to one small project, relocating employees to the employer's country or a region with a similar time zone can be a suitable solution to mitigate these difficulties.
Vast opportunities for a team. Sometimes the possibility of relocation is beneficial not only for the employer but also for the specialists. For example, this applies to situations where relocation is carried out to economically more developed regions, where new opportunities open up for talented developers.
Employer non-acceptance of remote work. Employer non-acceptance of the full remote work. According to our research, some companies do not consider the full remote work format acceptable. They may prefer for example, to meet with the team at the office once a month for an all-hands meeting.
Because relocation is always difficult – especially for employees with families – it's essential that the employer take a balanced approach to deciding whether such a move is necessary.
What Is Essential to Consider When Relocating Specialists?

If your company is interested in relocating specialists, you should consider their interests and simultaneously take care of the comfort of your employees. We advise you to pay attention to the following points in such situations:
Timely notice to employees. When it comes to employee relocation, timely communication and agreement are paramount. It is crucial to inform the specialist well in advance, ensuring their understanding and discussing all the necessary details.
Maintaining wage levels. If relocating to another region results in higher living expenses, it is essential to maintain the specialist's earnings at the same level. To achieve this, consider addressing the issue by exploring options such as adjusting the hourly rate to compensate for the increased cost of living.
Moving expenses. When the company initiates an employee relocation, it can explore the possibility of covering associated expenses related to the change of residence. These costs may include transportation expenses, assistance in finding and financing temporary housing, and more. If the company is unable to provide financial support for these expenses, it is crucial to communicate this clearly to the team member, ensuring transparency and managing expectations.
Visa. In addition to providing financial support, the company can offer valuable assistance to employees with the necessary paperwork for their relocation, such as facilitating the process of obtaining a work visa. By extending support in visa-related matters, the company can help streamline the relocation process and alleviate potential administrative burdens for their employees.
Relocation Assistance: What Can Employees Expect When They Move?

The employer's comprehensive assistance to employees who move to work in another country is usually called a relocation package. It includes:
Packing/unpacking luggage

To save professionals the hassle of packing the things they need to move, it's best to trust a moving company to do it. When you arrive at your destination, the moving company can also unpack your belongings in your new home.
Passenger and freight transportation

An employer must ensure employees and their luggage safely get to their new place. It is crucial to choose the services of a trusted transportation company and take care of cargo insurance.

Regarding the financial aspect, it is customary to compensate for fuel expenses when traveling by car. If the move is to be made by airplane or train, the company will take care of the purchase of tickets.
Rental housing

One of the problems a professional may encounter is that moving out early from a leased residence can result in penalty fees.

The second difficulty in moving is finding a new place to live. At the very least, the employer can help find a temporary option until the employee settles in at the new place and gets a permanent home. Normally, displaced employees can expect to live in a rental unit rented by the company for at least 30 days.
Other related expenses

Because moving may involve other costs, many of which are difficult to foresee, they are all discussed individually. These may include cleaning fees for the new home, pet shipping and check-in costs, luggage storage costs until final occupancy, and more.
Visa Sponsorship: Assistance in Compiling the Necessary Documents

In addition to the financial side of the issue, employers often take on the problem of obtaining a visa to work in the new place. Of course, if your employee has a job offer, they can get a work visa independently. Depending on the country, they also need to obtain a residence permit and other documents. This can be an individual tax number, social security number, etc. However, it is much more convenient if the specialist can count on the employer's help in all such matters.

Please note: Companies are not legally required to provide any kind of relocation support to their employees. However, if both parties are interested in moving, such assistance would be another argument for a change of residence.
Moqod's Experience in Relocating Tech Team Members
In 2022, we encountered the necessity to relocate part of our team members to regions that offer enhanced safety and convenience for work. This decision also gave us an opportunity to have our employees reside closer to our head office and the offices of the majority of our clients. So here are our insights from this experience.
Opening of a new office in Serbia

Serbia stands out as an exceptional choice due to its straightforward visa requirements, favorable tax policies, and affordable cost of living. These factors guided Moqod's decision to open a new branch in this country. During this exciting venture, we, together with our employees, navigated through several key stages of the relocation process:
Registration at the new place of residence and obtaining a "white card." You must do this immediately after your arrival.
Apply to the Business Registers Agency to obtain the status of an entrepreneur. This takes from 2 to 5 days.
Preparing an application for a residence permit. The police process this within 2 to 3 weeks.
Requesting a work permit. It takes approximately 7 days and costs around €120.
Paying the state fee for business registration. It costs about €15.
There are many nuances we found out in the middle of the process. For example, when opening a visa, an insurance policy is required. Stay in the country facilitates the presence of the Serbian chip in the passport, which contains information about its owner. In short, it's hard to deal with all these issues without assistance.
Moving the team to Portugal

This country was chosen because of its convenience for Ukrainians. This country has a program to protect them. It provides Ukrainians with a special status – the so-called "Temporary Protection," which means automatic granting:
residence permit;
Taxpayer Identification Number (NIF);
Social Security identification number (NISS);
National Health Service (SNS) patient number.
The whole procedure takes about four months. If you go to Portugal for work, you can apply for a business visa D2 or D7 and a startup visa, which implies that your enterprise is innovative. You will also need to register with the National Health System.
Relocation of developers to the Netherlands

When it comes to relocating to the Netherlands, we at Moqod excel in providing a seamless experience as our head office is based here, allowing us to leverage our extensive expertise in this area.

For most software developers, obtaining a High Skilled Migrant visa, commonly known as the KNM visa, is the typical route. Another option is to acquire a Blue Card, which serves as a universal European visa and allows you to accumulate the duration of your stay across various EU countries.

In most cases, an employer will handle the submission of the necessary documents for the KNM/Blue Card on employee's behalf. The entire process usually takes approximately three months and involves the following steps:
Collecting the required documents.
Submitting the documents.
Waiting for visa approval, which usually takes around one to two months, although exceptions may apply.
Obtaining the MVV (entry visa) in your passport from the consulate in your country of residence. This step typically takes anywhere from two days to two weeks. We recommend scheduling your appointment well in advance.
The Netherlands is renowned for its tax rebate for migrants, known as the 30% ruling. This favorable policy ensures that 30% of your income is exempt from income tax. From a financial perspective, this can be quite significant, potentially amounting to over 1000 euros per month.
Previously, the 30% ruling was valid for 10 years, then reduced to 8 years, and currently stands at 5 years. Employers typically handle the application for the ruling on behalf of relocated employees.
By streamlining the visa procedures and offering assistance with the 30% ruling application, we strive to make the relocation process as smooth as possible for our valued employees.
Conclusion
Relocation assistance proves vital when considering long-term cooperation with remote specialists or the need for physical presence within the team. By providing support for relocation expenses and helping employees navigate the complexities of paperwork, companies can ensure a smooth transition for their valued team members.
In the fast-paced world of technology, where talent knows no borders, embracing international tech hiring with robust relocation assistance and visa sponsorship programs will be a key differentiator for companies seeking a competitive edge. By harnessing the power of global talent, organizations can thrive and make significant contributions to the ever-evolving tech industry.