In our usual understanding, a startup is a company at its initial development stage but is interested in scaling up. Startups focus on innovation more often than market giants. Large companies tend to emphasize performance over innovation. It used to be that way. Now more and more corporations are looking to transform themselves into corporate startups. Below we will tell you what this concept means and how it differs from what we are used to.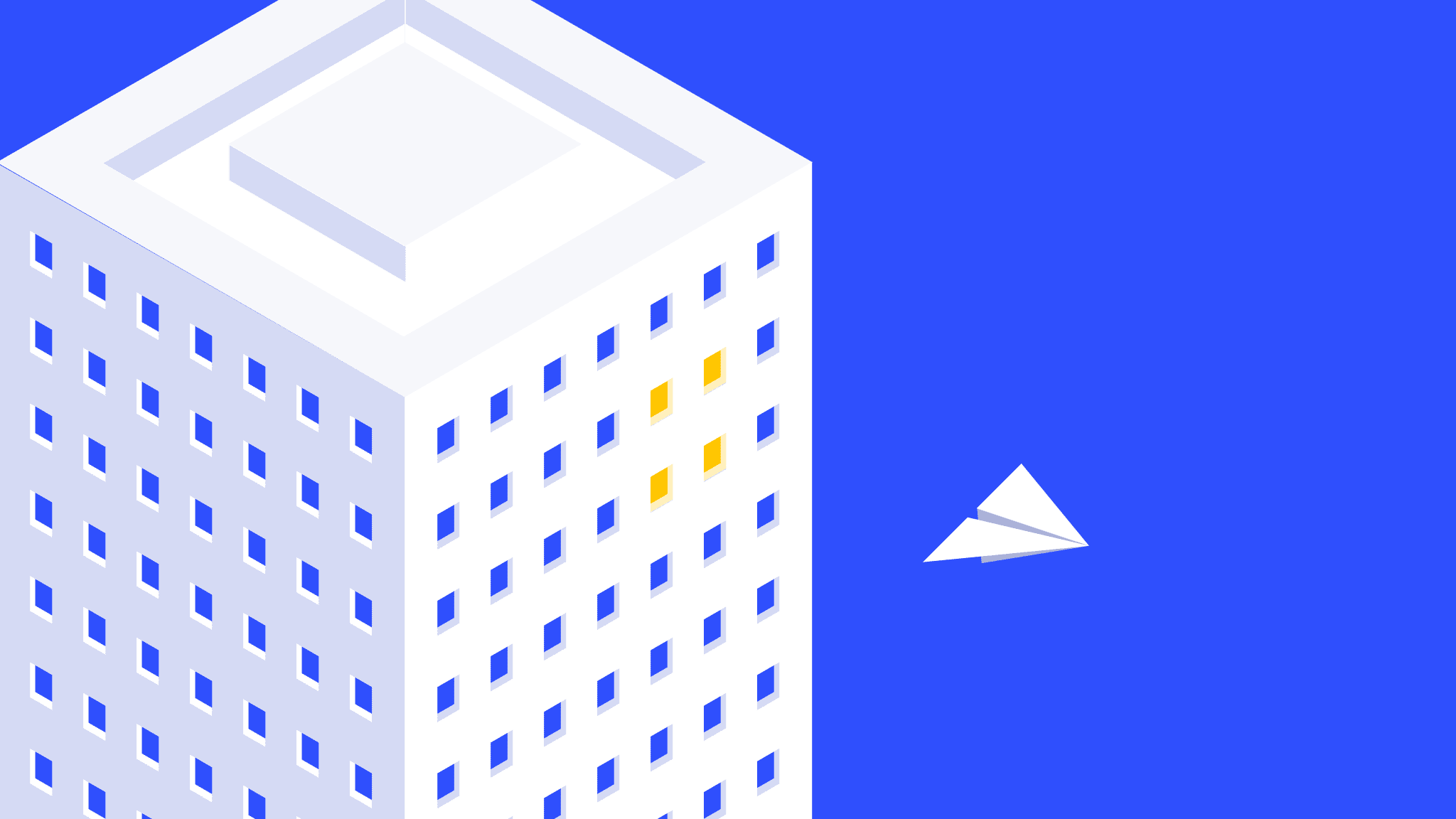 Snapshot: what is a corporate startup?

Corporations that have been in the market for a long time and have established processes don't always attach importance to innovation. But the world does not stand still; the technology landscape is constantly changing. Promising startups appear on the market. At some point, a company needs to rethink its activities and implement new initiatives.

So, big corporations have to innovate to keep up with the market. It does not mean that an experienced player has to behave like a startup. The point is to build an innovation ecosystem within the company, i.e., a corporate startup. Another option is to invest in a promising external project (we will consider this point later).

What does innovation mean in this context? Essentially, it is a new creation that offers value to the consumer. However, it isn't very meaningful if it does not make a profit. After all, then it is simply an interesting novelty, nothing more. There are a few essential points for the entrepreneur to consider here.

A new product must have the following characteristics to become innovative:
Need, usefulness, sustainable value for the customer,
Benefit to the company, that is, the ability to attract profits.
The purpose of a corporate startup is to help a company make more money by developing new products that consumers want. It is worth noting that it is not necessarily about products or services. It could be the implementation of solutions in business processes that are not directly related to customers.
In any case, a corporation has broader opportunities than a newcomer. And not only to implement ideas but also to promote the finished product. This applies to various aspects of the work.
Startup culture vs. Corporate culture: 5 criteria for comparison
1. Reputation

The first thing that comes to mind when mentioning a corporation is its popularity. A well-established brand in the marketplace already enjoys the trust and respect of its audience. Not surprisingly, a large company has almost no trouble attracting attention to new products, unlike a newcomer, who needs to make an effort to interest prospects.
2. Marketing

When innovations in the corporate space are realized, there is a need to promote the product. A large company usually has marketing and PR departments that can easily build a strategy to increase awareness. In addition, the company can use its connections in the marketplace to conduct advertising campaigns, for example, with Influencers.
3. Access to clients and partners

The corporation probably has a base of regular customers. It is the basis for testing ideas, as well as for promoting the finished product. It's easier with partners, too. With a good reputation, a company can bring in experts who will play a role in adding value to the product, finding customers, and scaling. Another option is to make lucrative deals. On the other hand, a startup cannot afford it simply because no one knows it yet.
4. Intellectual property

The corporate culture of innovation has access to intellectual property. Previous developments can be used in the process of implementing fresh ideas. For example, prepare the technical foundation for creating an entirely new product. It is more convenient, reliable, and profitable. Most beginners are deprived of such an opportunity, so they are forced to look for other, not always easy and cost-effective ways.
5. Financial capabilities

This difference lies on the surface. Here everything is transparent. The corporation has a constant source of funds for innovation, which is the main activity. On the other hand, a startup player has a limited budget and must find the right ways to raise funds, for example, by convincing investors of the idea's viability.

A corporation definitely has much more potential to develop innovation. And it can do this in two ways.
Two options for a corporation to say 'Yes' to innovation
Corporate investments in startups

When a large company unites with a small one, there is every chance of long-term and, most importantly, mutually beneficial cooperation. Each side stands to gain.

For the market giant, this is an opportunity to:
gain access to new technologies;
accelerate innovation in the ecosystem;
increase flexibility and adapt to trends;
find the best talent for their initiatives;
provide a potentially high ROI.
For the newcomer, this is an opportunity to:
attract corporate funding;
expand technical resources;
find interested consumers;
emphasize the value of the idea to investors;
accelerate the development and release of a product.
As you can see, startups do not prioritize financing. It is more critical for them to enter the partner market. For corporations, it allows them to become more flexible and choose an innovative approach. Both sides need to make an effort to get the maximum benefit.
The pillars of a successful partnership:
Teams commitment. A corporation can move some employees, for example, from marketing to working with a partner. The other party must also be proactive;
Understanding cultural differences. Difficulties can arise in working together because of different philosophies and methodologies. Openly acknowledging this increases the chances of success;
Clear goals and KPIs. It is important to move in a certain direction and track results by specific indicators. KPIs refer to the number of projects (for collaborative research) or first clients (for a pilot project);
Common operating model. Both companies must have an understanding of the internal and external capabilities of the project, as well as the competent allocation of resources.
Example: GOV.UK runs a grant contest and thus finds fintech startups to partner with. In order to receive a Start-up visa, a company must meet several requirements. First of all, it must prove that the business idea is new, innovative, and viable.
Creating innovation within a company

Technological ideas can be implemented within the corporation. In this case, innovation becomes one of the strategic goals. Over time, the new project is included in the list of core products. For example, an IT corporation believes that the future lies in robotics. It is already investing in relevant ideas, such as warehouse automation software.

Beyond purpose, the innovation ecosystem consists of:
Portfolio. This is the totality of all innovations, regardless of stage, business model, and target market. The portfolio must be balanced and aligned with the company's overall strategy;
Management system. Horizontal structure, self-organization of teams, decentralization of decision-making, and a minimum of administrative staff are typical for corporate startups;
Success metrics. KPIs for performance analysis (idea creation, testing, implementation progress), management effectiveness (soundness of investment decision-making), finances (income over a certain period, etc.);
Practice. At some point, the company begins interacting with customers to test hypotheses about the product's profitability and attractiveness.
Many market giants release new services and, once convinced of their relevance, incorporate them into the overall ecosystem (or leave them out of it). However, this requires a high degree of flexibility. Launching a startup using the same approach as for an established business is impossible.
Example: Microsoft has more than 150,000 employees and regulated processes. This makes the company less flexible and prevents it from implementing ideas faster than competitors. For example, Microsoft Kin (for $1 billion) lasted only two months on the market. But the Xbox became a resounding success. Why?

At the end of the 90s, the idea of creating a game console was born within the company. This project might not have stood out among Sony and Sega Dreamcast. If a few employees had not approached Bill Gates directly. So an autonomous structure was formed, focusing only on the project's objectives and without standard regulations. The first product became mega-popular.
Thus, corporate innovation labs have a much better chance of success due to faster and more dynamic work. Of course, there are specific difficulties, including finding creative and responsible people.
Innovation team: where to find it?

In-house specialists can work on the project. However, this option is not always suitable. The reasons are simple: lack of necessary skills, employees' involvement in other business areas. Then it makes sense to attract outside experts with relevant experience. The main thing is to choose the right cooperation option to avoid pitfalls.

There are three widespread hiring options:
Tender system. Working with contractors in such a system is based on clear requirements. This provides stability to the processes. But it becomes more difficult to experiment and test hypotheses. Essentially, the startup loses its main advantage of flexibility and dynamism;
Software development outsourcing. A team offers comprehensive product development services, works on the side, and is not tied to a company. A client cannot be sure that the competitors' projects are not running in parallel;
Outstaffing. A company hires missing specialists for a certain period until the project is completed. Each of them works only on one project, increasing quality at lower prices than outsourcing. Outstaffing is more suitable than other options for new projects. It provides speed and quality of execution and flexibility of response to changes, transparency of processes, ease of control, and cost-effectiveness.
Conclusion
So, what is a corporate startup for a corporation with established processes? It is an opportunity to enter new markets, attract customers, and increase competitiveness. Also, the formation of a strong team with leadership qualities has a positive impact on the core business.