Moqod Goal:
take an already successful shipping business to a new level. Shypple came up with the idea to make booking a container as easy as booking an airplane ticket.
Result:
we released an MVP for Shypple, where the customer can select the best quote, book the shipment and later pinpoint the container's location in the ocean. It became a revolution for the container shipment business and a tremendous success for Shypple, now they have been fairly called "#1 Dutch Startup of 2019, a revolution in container shipment".
More about the solution:
this MVP became a huge success with coverage in the media and impressive funding rounds. Now Shypple is conquering the world of international shipping by providing a better service every day.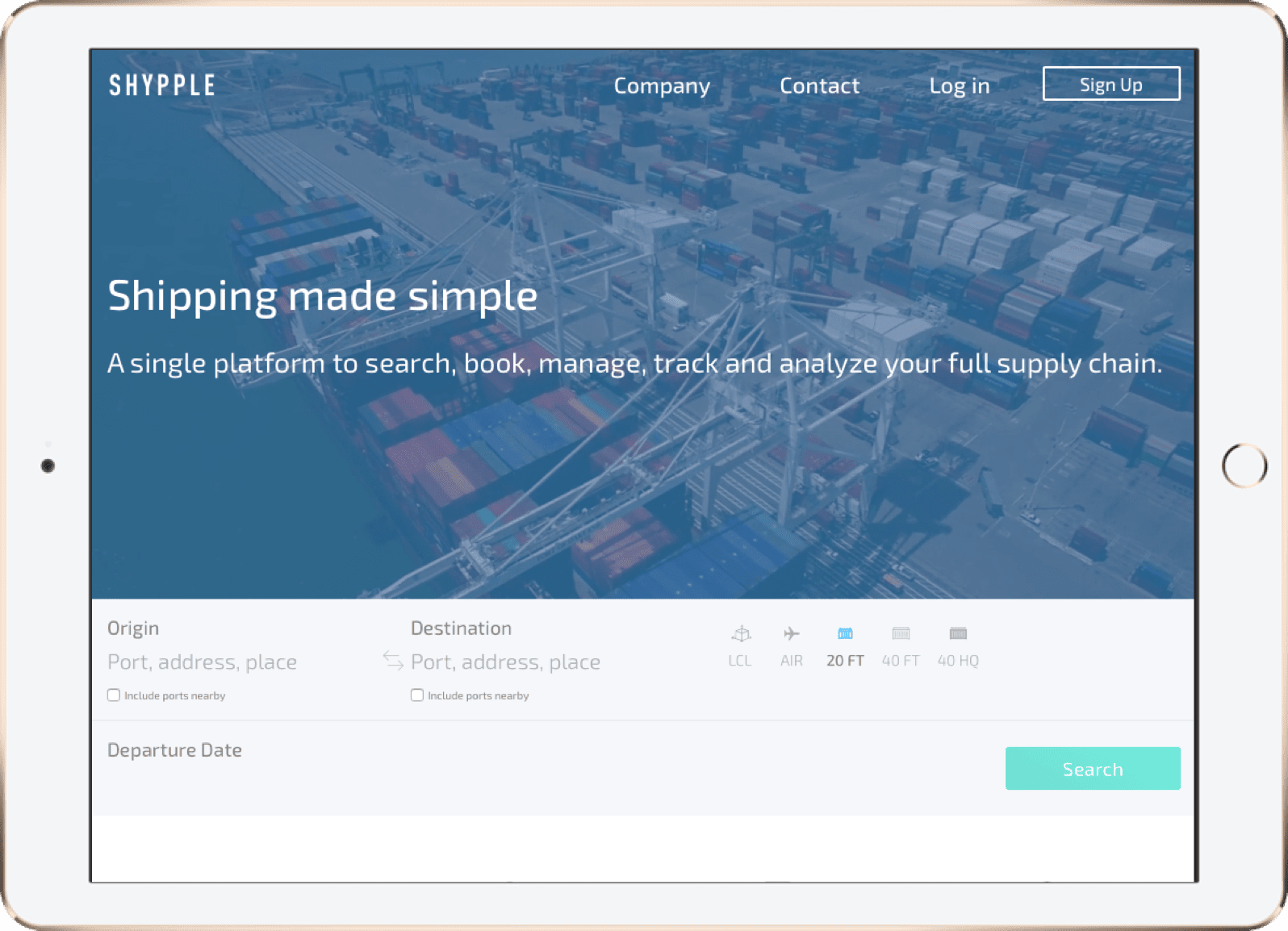 Technical implementation:
Moqod has been the technical partner for Shypple for the original implementation of their MVP. The client had ambitious growth plans and marketing strategies, so the technical team of Moqod needed to implement a modern, secure and scalable product. The original MVP was based on a Python web application in the AWS cloud. The backend had API connections to multiple sources of shipping and container data, through which the React-based frontend app accumulated and displayed the best shipping rates for the users.
Project team:
Moqod has engaged a nearshore agile team for Shypple. The team consisted of two backend Python developers, React frontend developer and a project manager. Operating in the Scrum process, the team has successfully launched the MVP for Shypple during the six months of development.
Moqod has 10+ years of experience in custom software development. Our skills and proficiency in building high-quality MVPs have allowed us to build a strong, interactive tool. We would love to see you on the page of our most successful clients. Do you have a business idea you would like to take further? Send us a message!