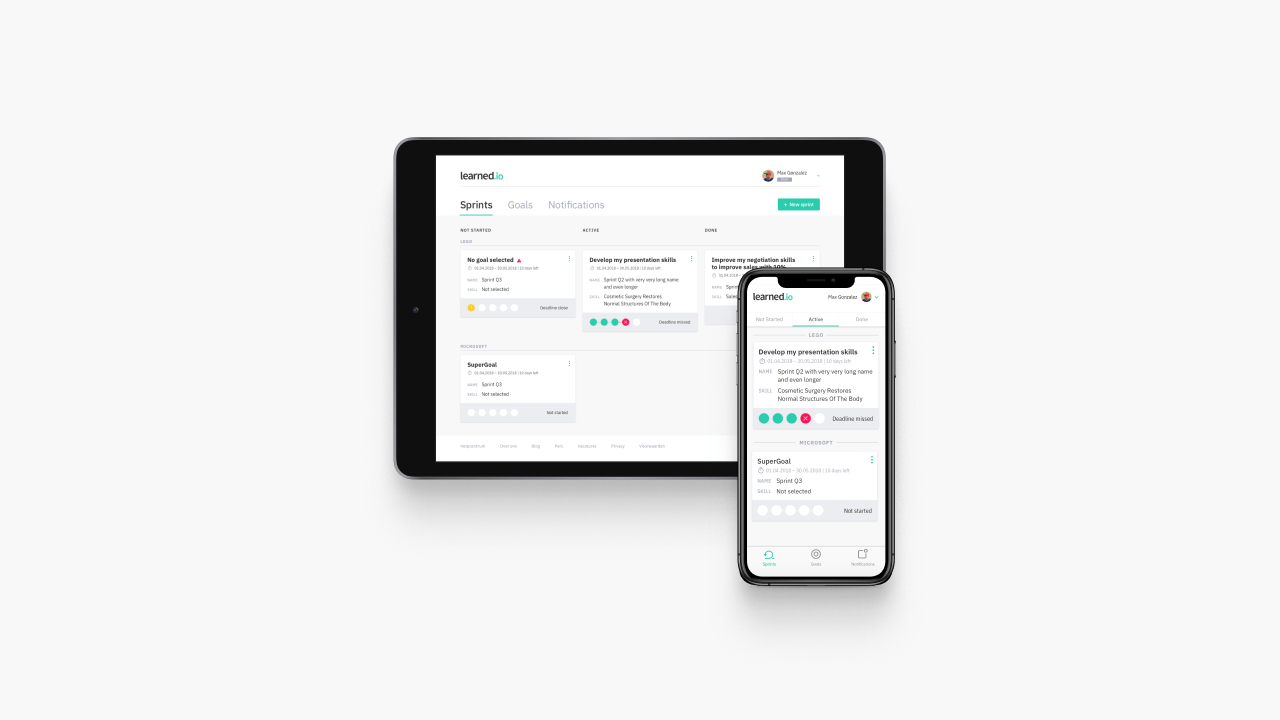 Moqod Goal:
create a solution with tools for performance management, skills development, and career growth within the company. One platform with tools for performance, career and learning management to continuously develop employees. Empowering employees to do their best work.
Result:
Learned.io is a solution for continuous performance management helping businesses engage their employees and increase their productivity. Learned.io is designed to easily structure and automate continuous performance management processes such as coaching one-on-ones, goal-setting interviews, performance reviews, and learning management.
More about the solution:
the solution also focuses on the career framework and skill matrix for every employee. Within Learned, users can create a personal learning experience by connecting skill gaps with offerings from the learning library.
A picture is worth a thousand words: check out the Learned.io website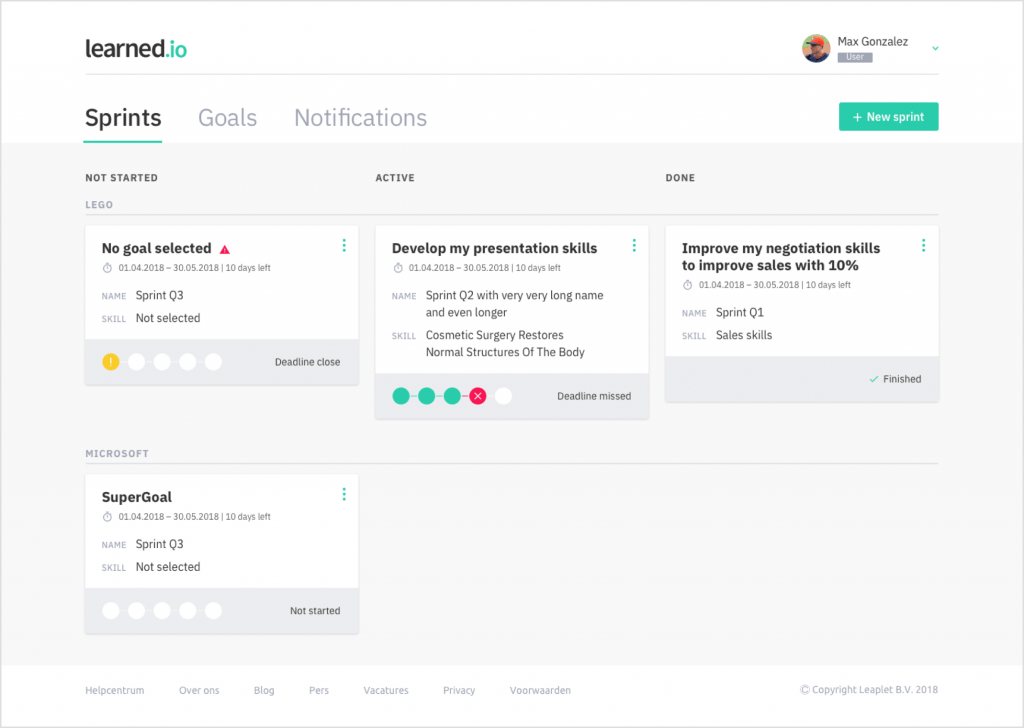 Technical implementation:
Moqod has been at the roots of Learned.io. The project started as an MVP based on a frontend web application running on a backend-less solution from Firebase. Over time the MVP goals have been reached and the project needed to scale to a full-scope SaaS platform. The current implementation of Learned.io is based on Node.js and React/Redux stack, operating in AWS cloud.
Project team:
the customer has employed a nearshore team from Moqod. The team consists of four full-stack developers.

Moqod has 10+ years of experience in custom software development. Our skills and proficiency in building high-quality MVPs have allowed us to build a strong, interactive tool. Do you have a business idea you would like to take further?