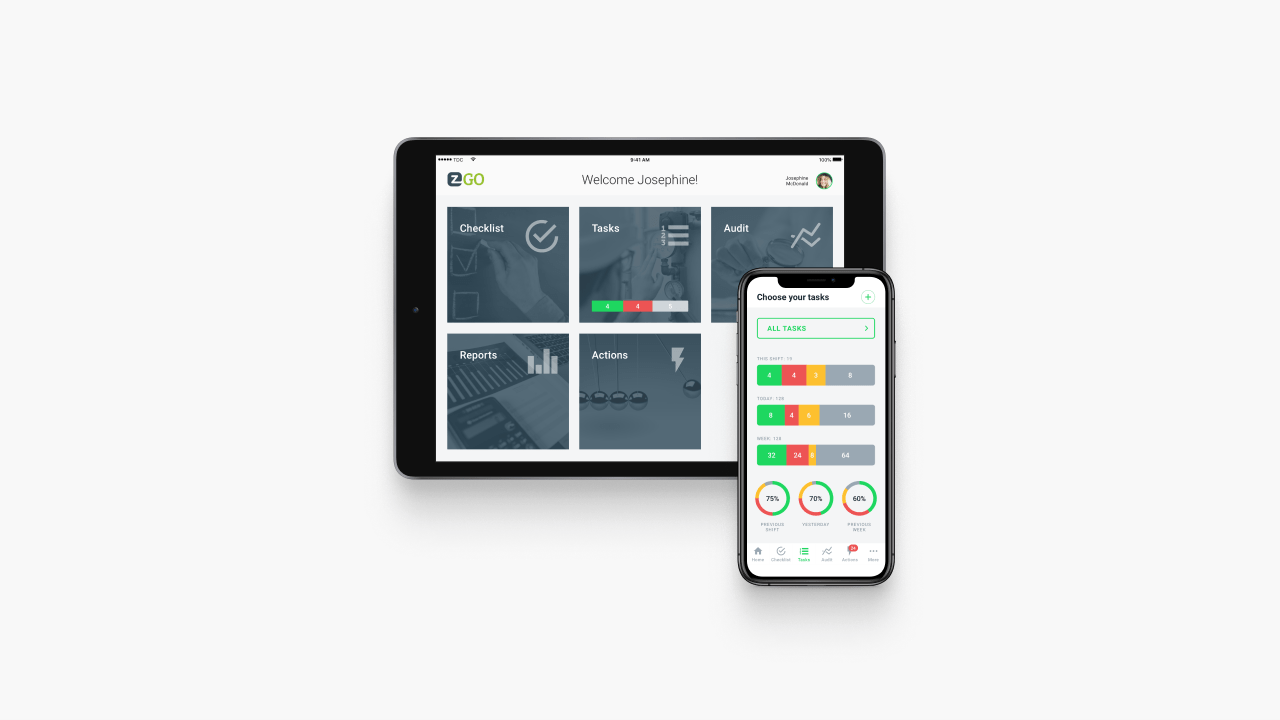 Moqod Goal:
create a hassle-free solution for factories where they can present tasks to their workers, record work results, and digitize paper files. Simple solution for all factory floor operations.
Result:
after several efficient agile sprints, we created a simple solution. Tons of complex technical data is behind a very user-friendly screen, with a clean UX/UI design. Moqod brought rules, routines, and XLS sheets in factory work to a new level.
More about the solution:
EZ-GP allows workers to view their routines, perform tasks, checklists, and audits. For the management, it is a great tool to distribute the routines and to analyze reports, and act on exceptions.
The platform meets the needs of different employees within production environments, such as operators, team leaders, production managers, lean managers, and mechanics.


Interested how it works? ⚙️ Let's go on website
Technical implementation:
Moqod delivered the original MVP for EZ Go app for the customer. The project started with UI/UX prototype and design. Moqod has used the lean startup approach for this project. The MVP for EZ Go project consisted of a native iPad application and a backend running on Python in AWS environment.
Project team:
the agile team engaged a backend developer, iOS developer, project manager, and quality assurance engineer. The MVP has been launched within 6 months of development.

Moqod has 10+ years of experience in custom software development. Our skills and proficiency in building high-quality MVPs has allowed us to build a strong, interactive tool.
We would love to see you on the page of our most successful clients.
Do you have a business idea you would like to take further? Give us a call!