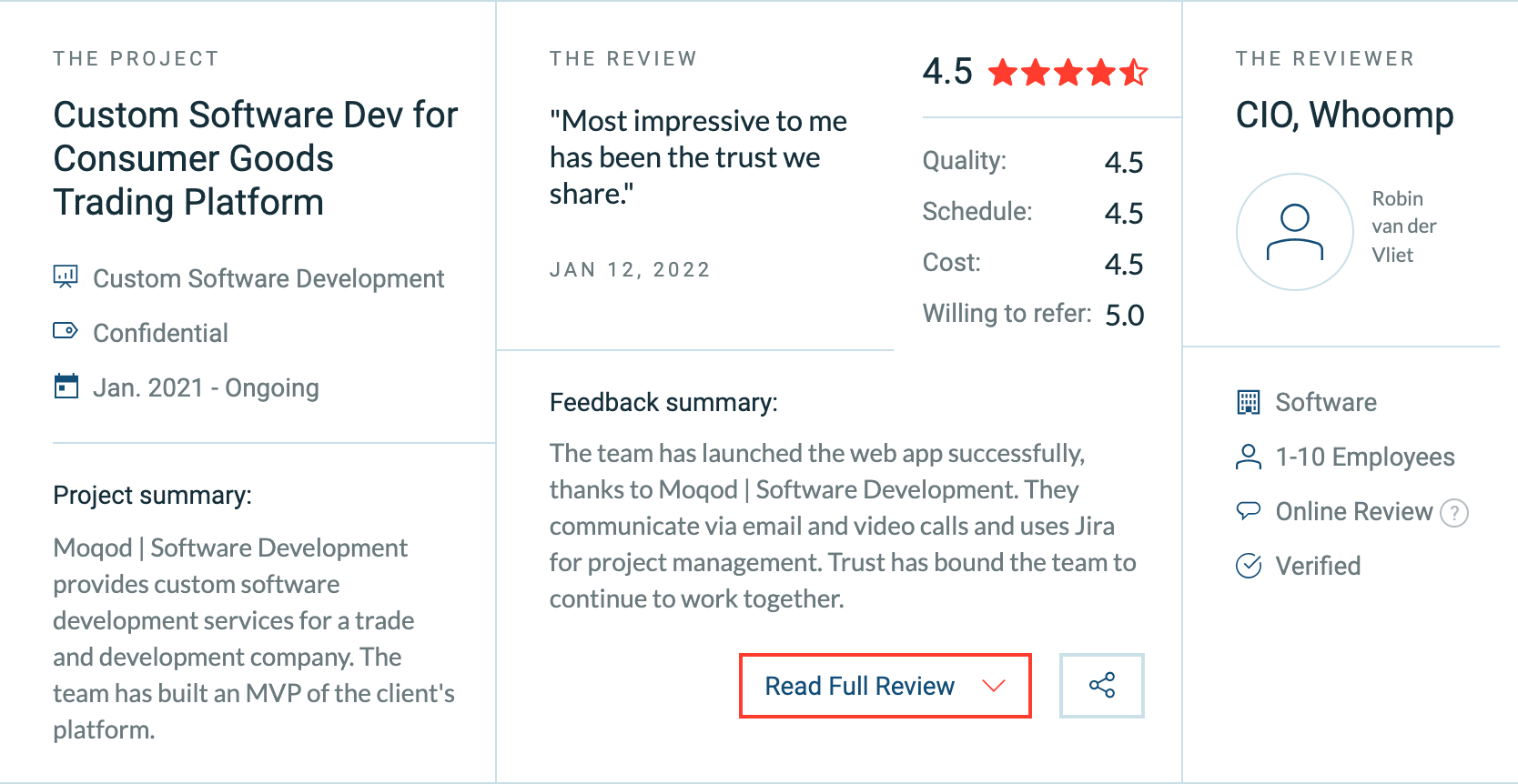 Moqod is starting 2022 on a good note as we've earned our first Clutch review of the year. This is in part due to our renewed efforts in getting more organic engagement through various channels. We understand the inherent powers of reviews in reputation building and outreach, so it only made sense to leverage our profile to do more for us in our future operations. We were able to record this review and we're quite happy with the high score as well as the positive quote our client left for us here.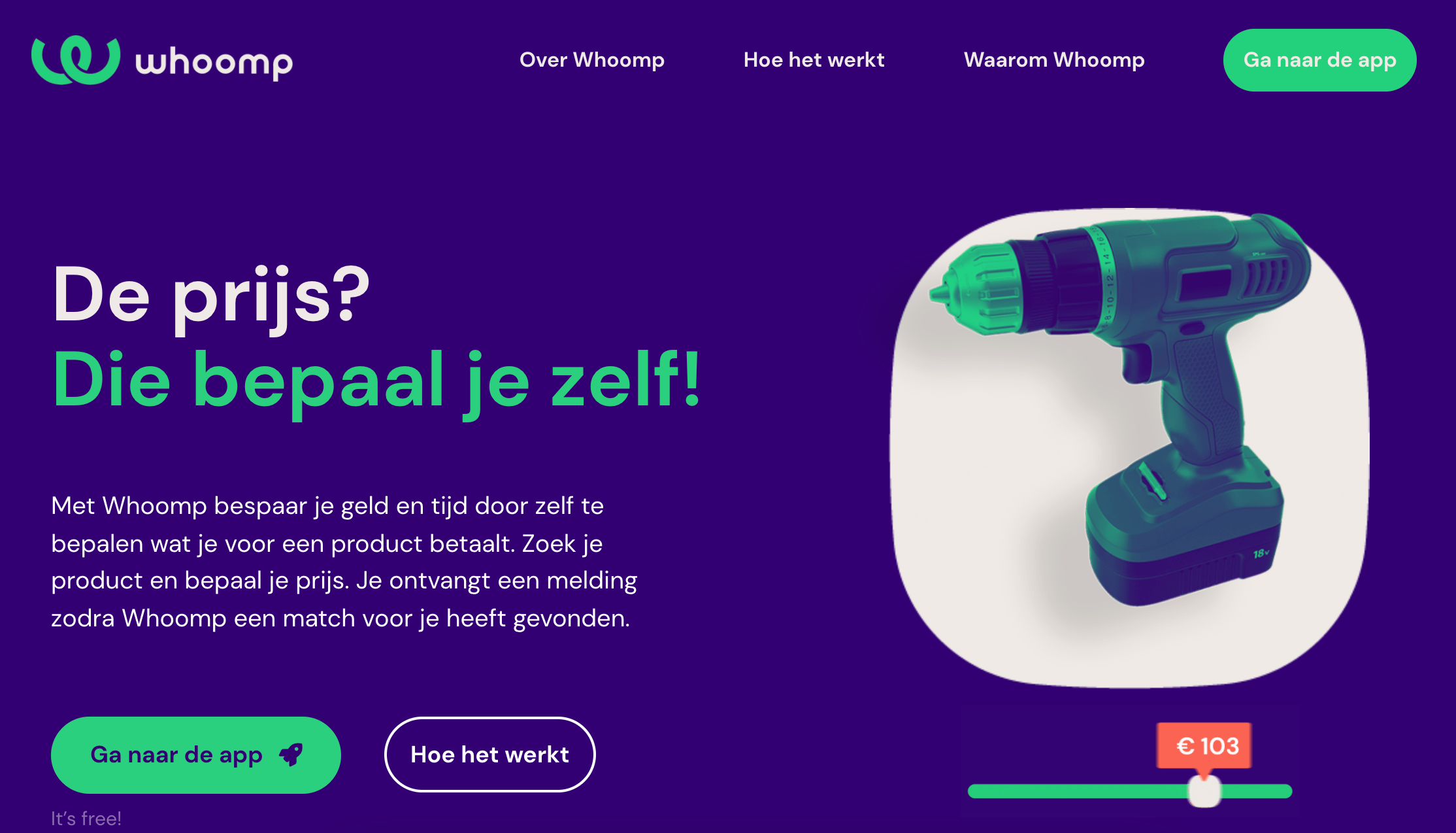 The client for this project is an environmentally-focused startup Whoomp that needed a new platform where they could trade their consumer goods. They took a chance on us after reviewing our track record, expertise, and rates.
The project went ahead smoothly and we were able to launch the MVP of the client's web app on time and within budget. We were quite happy that our team was able to build a real bond of trust with the client, which helped bring about this glowing review of our work. This is the kind of impression we want to make with all of our potential clients so that they feel comfortable coming back to us for more work.
Most impressive to me has been the trust we share.
Robin van der Vliet, CEO of Whoomp

Thanks to their efforts in sharing these thoughts with the rest of the world, our team is getting attention from a variety of new sources. One of them is the B2B ranking platform Top Design Firms, which included us in a list of top development firms.
We have a long way to go and a lot of work to do before reaching the summit of these rankings. But our team has more than enough experience and skill to do it in the near future. This review will help us learn more about where we need to improve as well as remind our team of what we can do when we focus on giving our clients what they are looking for in the project. For now, we are grateful that we have clients that help us become a part of such conversations and hope even more join us on our journey to greater success.
Conclusion
We encourage everyone to go through our website and learn more about our services. If you like what you see, why not talk to us and schedule a meeting? We can begin discussions on the different things we can do to help your business grow.