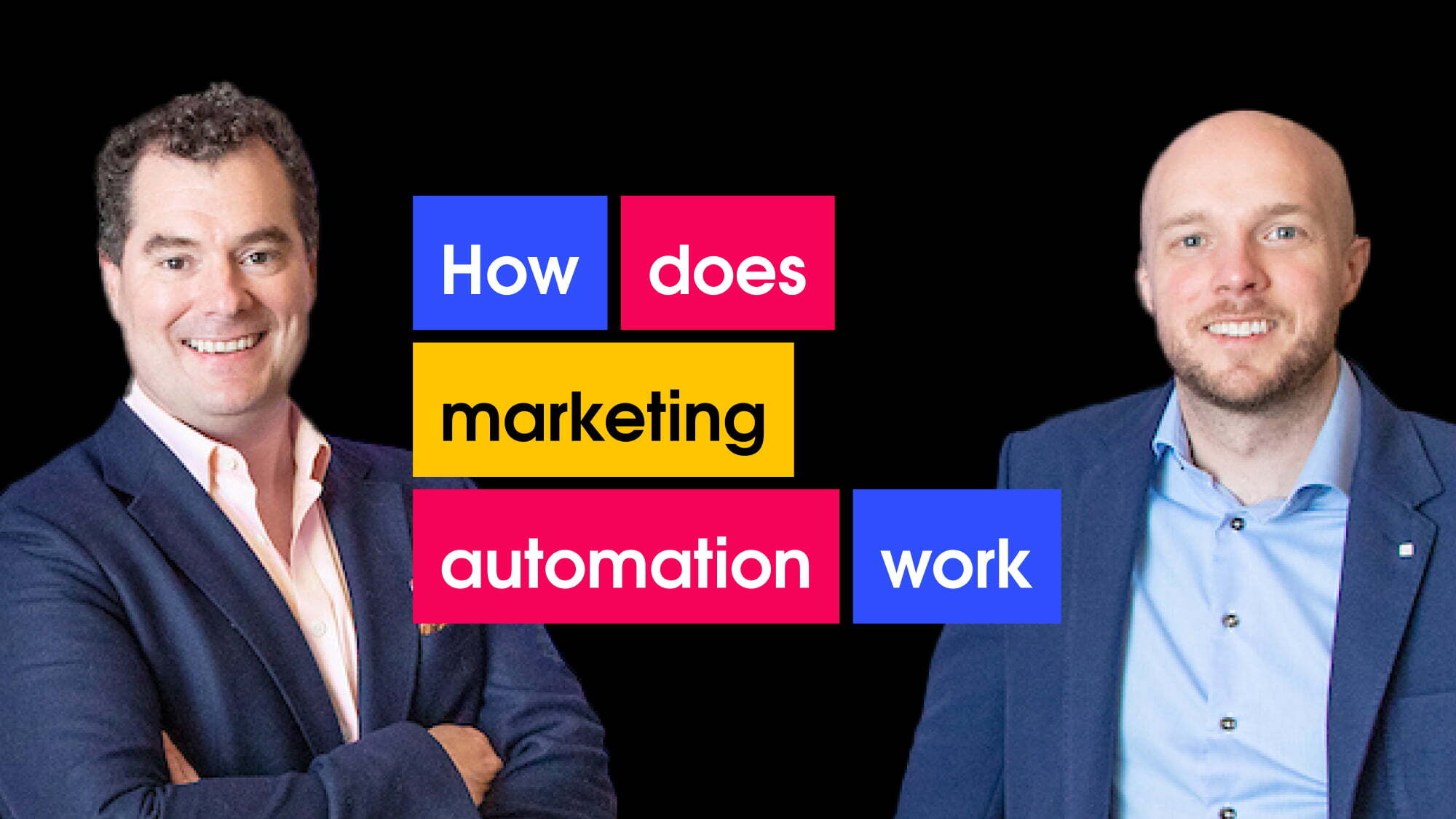 Omitting boring preludes of how fast and changeable everything is now, let's talk about MarTech – marketing automation. What is the most efficient marketing automation strategy in 2022? We asked co-founders of Xtremepush Tommy Kearns and Kevin Collins.
Xtremepush helps marketers worldwide to drive engagement and increase revenue within its platform. We work with guys from 2014 and help them to build new features.
customer behaviour analysis. The businesses that are not into marketing automation today, what are they losing?
Briefly, marketing automation is software aiming to help with lead generation and

Automation holds the key to scaling your growth. The more customers you acquire, and the more channels you introduce into your marketing stack, the more you'll see the direct benefit of automation.

Without automation, you don't have the capacity to nudge customers through the lifecycle with right-time, relevant engagement. Opportunities to drive repeat business, or foster brand loyalty, will pass by without you even realising they were there in the first place.
What should you look for in a VP of marketing for an early stage (post-Series A) startup? How are B2B vs. B2C different?

Experience. Have they been there and done it at a comparable company, have they successfully built and led a department before? At VP level, your day to day is less about tactics and campaigns. It's about aligning the entire marketing effort in support of a central theme. You want someone who knows what they need from their team, in terms of aptitude and hard skills, and is capable enough to go out and attract that kind of talent by presenting their vision.

The sales cycle is so different between B2B and B2C, so for me I think you need a specialist. Or at least, someone with the requisite experience.
At what point would you recommend a new business to start implementing a marketing automation platform?

ASAP. Really, the longer you leave it and the more complicated your marketing stack is before you introduce an automation tool, the tougher it's going to be to develop a seamless, unified ecosystem. Ideally, automation should be a cornerstone of your marketing strategy from the very beginning. I would recommend that when choosing a core marketing solution (whether it's a multichannel marketing hub, a mobile marketing platform and so on) investigate the automation capabilities available. Ideally, it should be an integral part of the product, not something that's bolted on.
First step in marketing automation?

Assuming the technical pieces are in place, I would say start backwards with the goal in mind. What action do you want the customer to take at the end of the journey? If you can quantify that, and be specific, then the automated steps required to nudge them towards it will be so much clearer.
What industries can benefit more/less from marketing automation?

I can't think of an industry that doesn't benefit from automation. But certainly, if you look at eCommerce, there's significant scope for automation. It will enable you to welcome new customers and start the process of developing them into loyal fans of your brand. And it will give you more opportunities to drive revenue through repeat sales and the recovery of abandoned carts.
How would you educate your clients on MarTech and going omnichannel?

We want to keep our clients up to date with best practises, not just in their own industry but others too. There's a huge amount to learn from what the leading brands do. You can take something from a bank that's pioneering something in customer service through automation, or it might be how sports betting brands re-engage customers.

We try to share the lessons learned from clients without revealing trade secrets, of course.
There are many examples, when senior managers feel a need to control everything. How do you help people to let it go and trust you with the processes?

You must have the right people around you. If you don't have confidence in your team then you'll never be able to delegate and trust them to get on with it. I think it's important to give people the freedom to make mistakes, educate them on what could have been done better and nurture their skills.

And part of this is leading by example, setting the standard you expect others to follow. People learn behaviours in life and business by watching those around them.
Who are your biggest competitors in the Dutch market at the moment and how do you differentiate from them?

One key differentiator for us in the market is the breadth of channels we offer to brands and the depth of functionality across each of them. Our competitors tend to have one or two strengths and try to mask their weaknesses. We are confident in every aspect of our product.

And secondly, the standard of after-sales service we deliver is unrivalled. I absolutely stand by that, and it has been verified by Gartner's independent Peer Reviews. We are invested in the long-term success of our clients, we don't forget about them after the contract is signed. We understand that it's all about ROI, and that's what we aim to deliver every time.
In your opinion, what are the 3 most important tools in the MarTech stack that every startup or business must have?

Firstly, I want to say that the modern MarTech stack is out of control. There are brands using 20-30 different point solutions. The overlap and the wasted resources is a cause for concern.

So I would say that in general, focus on simplifying your stack. If you can replace multiple point solutions in a single migration, go for it. The fewer moving parts there are, the better and more efficient you will be.

The three key types of tools I would recommend essentially can be boiled down to a system to help you understand your customers (data gathering, management and analysis), a system to engage them (whether that is outbound or inbound) and system to influence customers (so things like personalisation, A/B testing, segmentation and so on).

You may even find there's a company that can deliver all of that in one package.
How do you see the future of marketing automation?

The trend right now is towards mergers and acquisitions. We've made a number of key acquisitions ourselves. The modern, digital-first brand wants a cohesive solution that solves multiple problems and offers a broad range of features in a single product. That's what we're providing, and I think other companies will attempt to follow.
Conclusion
We thank Tommy Kearns and Kevin Collins for sharing with us some marketing automation insights.