Web 3.0 development, non-interchangeable tokens (NFT), and decentralized finance (DeFi) are generating increased interest in the metaverse. Corporations like Alphabet, Meta, Microsoft, and Adobe Systems have already invested in expanding virtual world technologies.
Gartner predicts that in 2026, about 25% of people will spend one hour or more a day in the metaverse. They will be able to work, study, go shopping, earn money, have fun, and do almost everything they do in real life with the help using apps. In this article, we will analyze popular metaverse platforms and find out what "life form" is hidden under the term "Metaverse."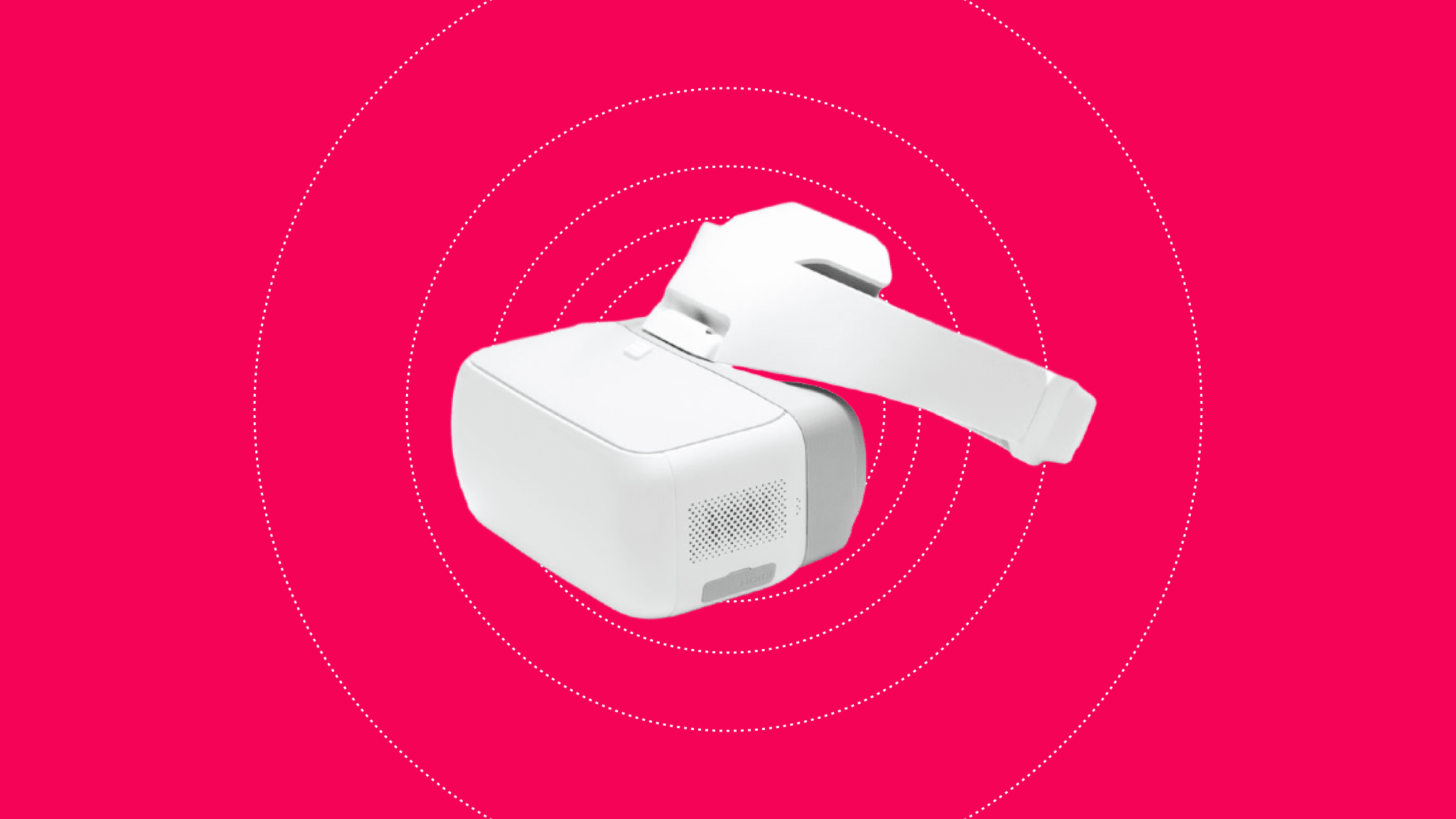 The meaning of Metaverse, its connection to blockchain and Web 3.0

According to a Fortune Business Insights report, the global metaverse market will go from $63.83 billion in 2021 to $1,527.55 billion in 2029. The concept of virtual worlds combines reality with AR and VR, includes digital assets (NFT, blockchain-based coins), and exists together with the 3D Internet. Let's look at the "mix" of these technologies.

Web 3.0 is the third generation of the Internet, based on the principles of ubiquity, semantic data analysis, artificial intelligence, and 3D graphics. It will work through the functional interoperability and integration of DeFi protocols, blockchain technology, and the token-based economy.

The first versions and features of Web 3.0 are already embodied in such projects:
blockchains: bitcoin and Ethereum;
virtual assets: NFT;
financial instruments: stablecoins.
The Metaverse phenomenon implies a virtual world where residents can play, earn, and communicate. Metaverse platforms, built on the idea of economic development, integrate cryptocurrencies, use blockchain technologies for anonymity and create conditions for secure trading in this world. For example, Web 3.0 coins (ANA and AXS) exist in the gaming metaverse as local currency.
According to a Deloitte report, the metaverse is transforming the economy through the following positive changes:
Expansion of online access to data, digital content, and digital infrastructure.
Creation of new jobs, including new professions and skills.
Creating new marketplaces and business areas, especially in NFT digital assets.
Improving people-to-people interactions and ways of working.
Virtual world users create an NFT and hold the copyright to the digital asset. This unique token becomes the subject of trading on the in-game market. This process contributes to the development of the digital economy of the metaverse, where transactions with virtual assets become a full-fledged part of the platform.
Benefits and types of Metaverse apps

Virtual reality is gradually penetrating the familiar world, opening up new ways of digital interaction. AR/VR is now available to anyone, tokenization and blockchain are influencing the economy, and social networks and video games are at the peak of this popularity.

The Statista online survey states the majority of respondents highlighted the following metaverse benefits:
overcoming any obstacles that hinder action in real life;
development of creativity, imagination, and travel without movement;
increasing tech literacy and skills.
Also, the parallel existence of the virtual world promotes new friendships and communication without shyness, creating new jobs and educational opportunities and keeping in touch with close ones.
We will look at 10 apps of the metaverse that combine its advantages and capabilities. These platforms are divided into three categories according to their goals and technologies:
Blockchain-based metaverses: sale/purchase of digital assets and virtual real estate.
VR metaverses: full immersion into another world with a special headset.
Meta universes-video games: creating a virtual life without special technology and blockchain.
The 10 most popular apps for exploring the metaverse

The virtual world ecosystem is not just about gamification but also a new level of social interaction at virtual concerts, training courses, dance classes, and other events. Based on the Deloitte report, reviews by Medium experts, and other sources, we have selected popular apps that combine the key types of the meta world.
Roblox

An online platform where users can create new games, play existing games, and communicate with other members. The Roblox Creator Studio tool helps develop functionality, track data, and manage 3D technology.

The platform hosts about 40 million games of different genres and has more than 54 million daily global active users. Among the creators of digital products on Roblox are major companies, such as Nike and Gucci.
Fortnite

Epic Games created a virtual place for entertainment, rest, and socializing. Playing Fortnite allows you to travel between cities, go to concerts, and discover VR expanses of forests, deserts, and lakes.

The online platform has about 80 million users each month, and concerts draw up to 45 million viewers. It offers 3 game models, such as Battle Royale (come first), Save the World (escape from zombies), and Creative (play in a parallel world).
Zepeto

A free social app where you can pick up 3D avatars and take a virtual walk with friends. Also, Zepeto Studio has the necessary functionality with templates for creating and selling virtual items. For example, imagine yourself as a designer of clothes, bags, shoes, and other things with only basic 3D modeling skills.

Among the celebrities on the platform are Selena Gomez and Blackpink, who hold fan meetings right in the virtual space of Zepeto. The number of active users of the app reaches 20 million per month.
The Sandbox

One of the most famous blockchain platforms, built on Ethereum, allows the development and sale of decentralized land. Users can create any game to attract crypto-assets and other types of profit, collect SAND tokens and participate in games.

NFT owners in Sandbox have ownership of authoring virtual assets, which must comply with the policies posted on the platform. Among the platform's investors are companies such as Gucci, PwC, and HSBC.
Altspace VR

A platform for virtual events that, in 2017, became a Microsoft product. The main goal is to bring people from all over the world to dance classes, watch celebrity performances, participate in meditations, and other mass activities.

The free space allows users to create their own private events, automatically fill out a calendar, and subscribe to their favorite channels and video content. You'll need a basic Oculus Rift, Oculus quest, Vive, and Windows MR headset to dive into the viral world.
Horizon Worlds

A game from Meta (formerly Facebook) has shown one of the fastest rises in popularity. From December 2021 to February 2022, it amassed 300,000 active users and about 10,000 virtual worlds. In Horizon Worlds, you can buy and create digital assets by paying commissions to the company.

The platform has nothing to do with blockchain technology as opposed to today's meta universes, but it does support the Oculus VR headset. The latter is also owned by Meta and serves the main function of Horizon Worlds - to fully immerse users in the virtual world. In October 2022, the number of active users of the game dropped to 200,000 per month.
Decentraland

The name is based on the Ethereum blockchain platform. It displays reality in 3D format, allowing users to create trading floors, their worlds, and apps. NFT (LAND, Estate) – avatars and virtual real estate that you can sell or buy for a cryptocurrency (MANA).

Decentraland has a builder for developing unique 3D elements and game episodes. You can sell your own virtual creations on the internal market, earning MANA tokens that you can exchange for other cryptocurrencies through any exchange.
Rec Room

A social app with 75 million users for single and multiplayer games. You can choose among 12 million rooms that offer paintball, quests, basketball, laser tag, and other types of entertainment.

The platform works with a VR headset for 3D viewing and is playable on PlayStation, PC, and smartphones. It's designed around a cartoon interface and is available for children. The app also supports social media, making communication easier for users.
UHive

A virtual social game with 1+ million downloads on Google Play with its own cryptocurrency (Uhive Token). Users can control their personal space, publish content, create NFT, and trade virtual real estate.

UHive is built on the idea of social interaction with freedom of speech. Registering on the platform allows you to invite users and receive 20% of their financial transactions for a year.
Voxels (formerly Cryptovoxels)

The 2018 platform is based on Ethereum, which has a similar concept to Decentraland – earning virtual in-game assets. Unlike the latter, Voxels supports popular VR outfits and has ETH tokens.

Users create unique NFTs using in-game tools and sell them on the internal Voxels market. They also customize an avatar, buy virtual parcels, and throw parties for other players on the platform.
Top 10 Industries Poised for Growth with Metaverse Technologies
Tourism

Tourism is a sector that could benefit from the metaverse by offering immersive experiences to appeal to more international tourists. The Tourism Authority of Thailand has released a virtual travel experience, "Amazing Thailand Metaverse: Amazing Durian," which allows tourists to explore a virtual durian orchard via smartphone or PC. The creative services industry is also a technological and industrial goal of the "Thailand 4.0" strategy, with the establishment of the Thailand Creative Economy Agency and incentives for the creative industry. Thai virtual influencer agency SIA Bangkok has developed AI-Ailynn, the country's first AI influencer. Tokenization has also been used to fund creative projects, such as Destiny tokens, a digital investment token for a movie that raised $7.5 million.

Another example is the Pegasus Dream Tour, a virtual experience created as part of the Tokyo Paralympics. This allowed spectators around the world to virtually participate in Paralympic sports and festivities, enabling them to fully engage with the event despite being physically distant. Similarly, Tokyo Shibuya's Halloween celebration in 2021 was able to continue despite social distancing restrictions by utilizing virtual technology. Another example is the development of ANA NEO, an interactive virtual platform by ANA Airways. This platform allows users to visit virtual recreations of famous tourist sites and engage in new shopping experiences through partnerships with tourism agencies worldwide. As technology continues to evolve, it is likely that we will see more and more events and experiences being adapted for the metaverse.
Real Estate

Virtual land is becoming increasingly popular among property tycoons and individuals. The average price for a plot of virtual land on Sandbox has risen as high as $20,000, and the first phase of a 'Mega City' has been built in the Sandbox, with partners from various sectors coming together to co-create this cultural hub. This collaboration serves as an inspiration for how activities in traditional commercial real estate developments could be moved into the virtual realm. The built environment sector also stands to benefit from digital twins that could be created in the metaverse. Midlands Holdings, a large real estate brokerage, has utilized digital twins to create virtual 3D experiences for its entire portfolio of properties.

The HKIA has also developed a live 3D digital twin linked to real-time data from IoT devices that will facilitate "holistic airport management, predictive decision making, and maintenance" for the full life cycle of its buildings. In the future, advanced biometrics powered by facial recognition could allow passengers to move through checkpoints without the need for document checks, changing how firms, customers, and users interact with the built environment.
Retail and fashion

As the world of technology continues to evolve, the metaverse is becoming an increasingly popular area for exploration and development. One industry that is particularly well-suited to the metaverse is the fashion and luxury market. With the rise of e-commerce, consumers in Hong Kong are turning to online shopping more and more. In response, leading fashion houses such as I.T are beginning to embrace the potential of the metaverse and are experimenting with new ways to engage customers. One example of this is I.T's collaboration with digital fashion house The Fabricant, which created a whole collection in digital form. This allows customers to interact with the collection through web browsers and VR headsets, using AR and VR technologies to enhance the experience. It is clear that the metaverse provides a wealth of opportunities for the fashion and luxury industry to innovate and evolve. As technology continues to advance, it will be exciting to see how this industry continues to experiment and push the boundaries in the metaverse.
Digital payments

Digital payments will play a vital role in the metaverse as they facilitate the trade of digital assets. India has a strong potential to excel in this area due to its high rates of real-time digital payments and government-led initiatives such as the India Stack, which includes the Unified Payments Interface, and Aadhar, the world's largest biometric ID system. These infrastructure improvements have led to significant progress in financial inclusion. The Indian government has also released a national blockchain strategy and is considering a digital rupee issued by the Reserve Bank of India. With a clear legal framework for virtual digital assets, India's mature digital payment systems can be used to support the economic infrastructure of the metaverse.
Healthcare

The healthcare industry is exploring the potential of VR technology to enhance training and education. One example of this is the use of VR by students at Beijing University of Chinese Medicine, who are able to immerse themselves in a three-dimensional virtual human body, complete with acupoints and meridian pathways, as part of their acupuncture training. This approach is seen as an improvement on traditional training methods, which rely on two-dimensional images and the use of real people as models. Additionally, Chinese haptic robotics startup Intelligent Haptronic Solutions is developing VR-based simulators and training robots for digestive endoscopy procedures to improve surgical training. As these VR-based training applications continue to mature, they may open the door for more widespread use in actual healthcare settings. This could help alleviate the shortage of doctors and ensure better quality care for citizens.

The National University Health System (NUHS) is investing in holographic technology, including using mixed reality to teach medical and nursing students, researching its applications in brain surgery, and developing real-time volumetric rendering and positioning of ultrasound scans. NUHS is also one of the three worldwide Holomedicine Centres of Excellence since November 2021. The use of holographic technology is not only restricted to teaching and research but also has extended into medical practice. Singapore has successfully conducted the world's first holography-guided heart surgery.
Automobile

The metaverse is expected to have a significant impact on the automobile industry in three key areas: manufacturing, in-vehicle immersive experience, and marketing. BMW Group's Plant Lydia in China will be one of the world's first plants designed in the metaverse, using Epic Games' Unreal Engine 3D creation platform to shorten construction time by six months. Fully autonomous vehicles will be able to offer immersive in-vehicle experiences, and companies like NIO are using AR glasses and funding development of 4D motion sensors to accelerate this transition. Engaging consumers through metaverse technology is also becoming more prevalent, as demonstrated by Baidu-backed JIDU's robotic car launch on the XiRang platform, which was also live-streamed on other platforms; in the future, customers will likely be able to test-drive their vehicle within the metaverse on the day of any vehicle launch.
Business Process Outsourcing

The Philippines is a popular destination for companies to outsource business processes due to its highly literate labor force, which ranked 2nd in the region in the 2020 English Proficiency Index. The Business Process Outsourcing (BPO) industry currently employs 1.2 million workers, contributing 9% of GDP. However, the emergence of the metaverse could open up new opportunities for outsourcing, as more tech specialists will be needed to manage, create, research, and troubleshoot digital environments. Outsourced.ph predicts that in-demand roles in the metaverse include ecosystem developer, world builder, and metaverse stylist. To prepare for these new opportunities, Recruitday, the Philippines' first metaverse-based recruitment platform, offers virtual job fairs and courses to upskill workers in metaverse technologies.
Urban Planning

Government agencies and startups in Singapore are using early metaverse technologies for urban planning. Singapore was one of the first countries to create a digital twin of the city, called Virtual Singapore, which is a dynamic 3D model that planners can use to visualize how the city will develop and change in response to population growth, new construction, and other major events. The Singapore Land Authority has also embarked on several 3D mapping projects, resulting in OneMap 3D, an immersive platform that provides a visualization of Singapore's surroundings. This platform can be used by the real estate industry to view listings with real-time location-based services and detailed location information. Singapore-based startups such as Vizzio Technologies have also developed new 3D mapping technologies by combining satellite imaging and AI to create photorealistic models of countries in a short time.
Manufacturing

The metaverse has the potential to transform the diverse manufacturing sector. Auto giant Hyundai Motors has signed a memorandum of understanding with Unity, a leading real-time 3D content developer, to build a digital twin factory. The virtual factory, which will be tested at Hyundai's new center in Singapore, will enable the company to test-run a factory remotely.

The economic impact of metaverse technologies can be even greater when smaller companies are able to adopt it. At the Hannover Messe 2022, South Korean start-up DigiForet showcased its "Manufacturing AI Metaverse Factory", where participants were able to operate various functions connected to a real factory, such as running the plating process and optimizing the operation of a plating bath based on the analysis of the manufacturing AI. This experience, sponsored by the Ministry of SMEs and Startups, highlighted the potential for metaverse technologies to uplift the competitiveness of Korean SMEs in the manufacturing sector.
Government

The metaverse has the potential to assist governments in achieving various policy goals, such as increasing foreign direct investments and promoting democratic participation. In collaboration with the Smart City Taiwan Program, iStaging, an AR/VR solution provider, has experimented with providing investors with virtual tours during the planning stage of industrial park developments. The Taiwan Creative Content Agency (TAICCA), a government agency, is actively promoting the integration of technology and creative content by funding interactive, multiplayer, AR, VR, MR, haptic, sound, or location-based creative projects through its Immersive Content Grant. The Taiwanese government currently uses digital platforms like join.gov.tw as local town halls. The metaverse could provide government officials with more tools to run town halls smoothly while also increasing the variety of participation methods.
Conclusion
Metaverse technologies as the main building bricks for Web 3.0 have the potential to revolutionize various industries across different countries, such as tourism, creative services, real estate, fashion, digital payments, automobiles, healthcare, business process outsourcing, urban planning, manufacturing, and government. These technologies can be used for immersive experiences, tokenization, digital twins, e-commerce, digital trading assets, manufacturing, in-vehicle immersive experiences, and medical education.