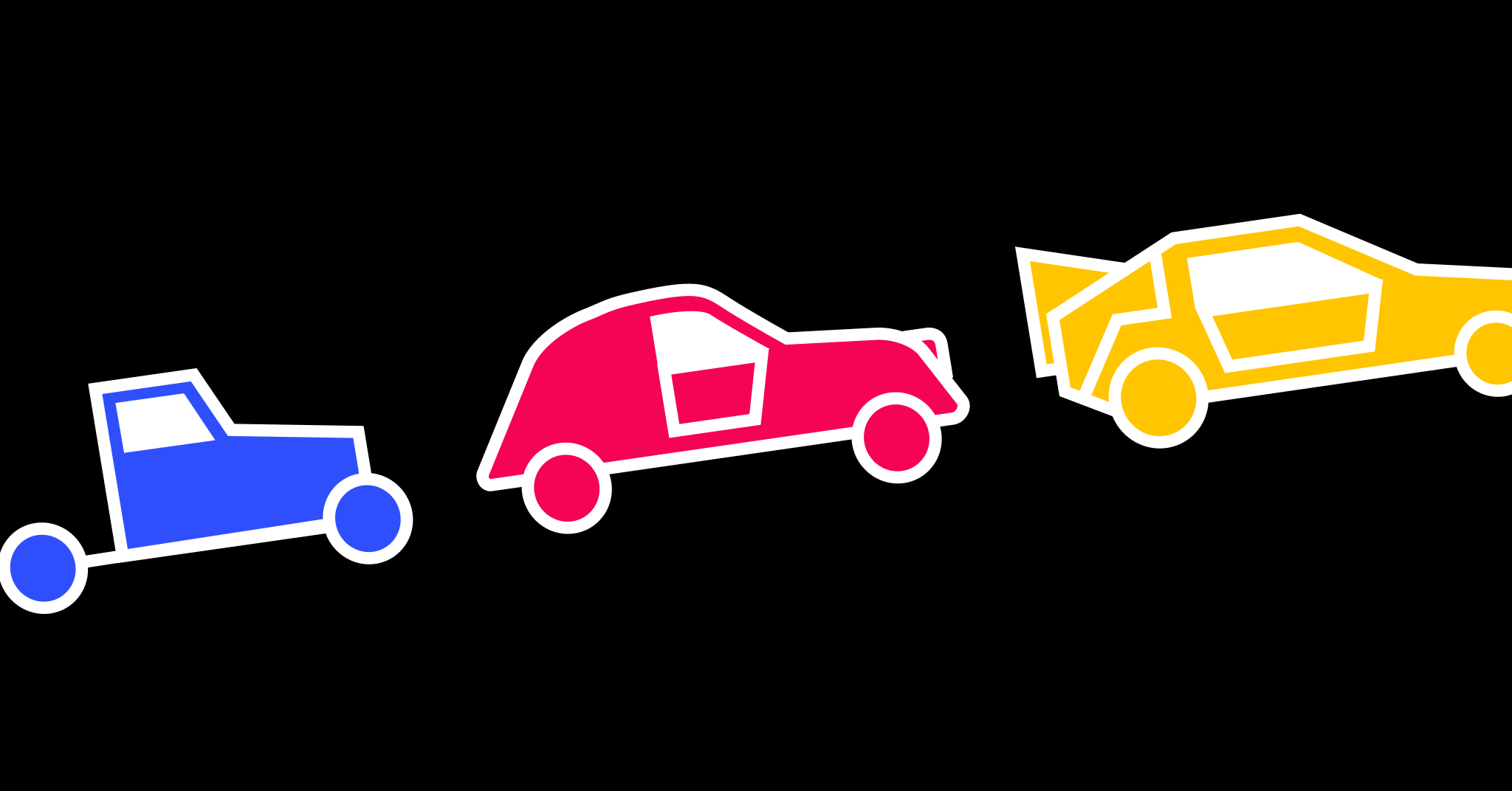 We have already reviewed some of the best tools to use for building your MVP on your own a year ago. Whether you have some novice IT knowledge or you are a total beginner, you have the complete potential to build a basic MVP or a prototype of your product — we stand on what we said in our previous article on the subject.
Today on the market there is software that can bring into being any idea of yours and give you inspiration for other concepts you haven't even thought of. We still very much vouch for the solutions we recommended in 2019, and we would like to expand on your possibilities for your MVP or prototype. No coding, no complicated negotiations, no people to hire — you can start on your own.
What we are looking to build is a simple, clean, first basic version of your future product, with minimum or zero investments.
You have the idea and you have the vision of the product. To integrate the functions the potential user of your product will click on, you need to map out the user journey. Here comes
Miro

It is more than your average mind map. It is an infinite online collaborative whiteboard that you can edit and improve backward and forwards until you map out that perfect user journey. Every member of the team, regardless of their location and time zone, can participate.

The payment plan starts at a free version, no credit card is needed. You can expand to other versions if your team grows or if you decide to hire external help. It also has integrations with other collaborative platforms, such as Slack or JIRA, maybe for your future larger team.

Naturally, you want to see how the product works and how the interface will look. To build a prototype of your idea with no coding involved, you turn to
InVision

A digital product design platform where you can create a rich interactive prototype. You design, create, animate, and make adjustments to your interactive mockup in this extremely user-friendly solution. You are in complete control of what you see on the screen and (here comes the best part) you can actually add gestures and test them on your mobile prototypes: swiping, tapping, etc.

Once you are done, you can share the prototype with your team or test it out yourself.

InVision offers a free trial version and the pricing starts at $15 per month.

If you are looking to integrate images and schemes into your MVP/prototype, you can count on Google to help you thanks to
Google Drawings

A virtual collaborative board for adding all kinds of visual content onto a page in Google Drive. It doesn't stop at simply images, the team can work collaboratively on flow charts, diagrams, concept maps, visual storyboards, original art, texts, shapes, tables — the sky's the limit. If you are doing it entirely on your own, you can adjust anything you want to implement into your prototype endlessly and it'll always be available on your Google Drive.

Google Drawings are free, and will stay so!

If your dream product is a website or a webpage, then you have definitely thought of how to make a perfect landing page. There is a plethora of information on "how to" landing pages today, that it is very easy to get lost, especially if you are not very experienced in coding. We will ease your mind on this one and suggest you use
Tilda

A tool to create a beautiful landing page without coding. It boasts over 450 ready templates and you do not need to worry somebody else has used the one you had in mind. Each block is easily customizable — you don't need to be a designer to create a landing page with your personal touch.

Don't like any of the 450 suggested templates? Not a problem! You can start from scratch and create your personal template with unique features.

Landing pages on Tilda adapt to all screen types.

Bonus: you can use a lot of features integrated within Tilda for email marketing, client relationship, working on the landing page with your team, and SEO.

Pricing starts at $0 for one website and goes up to a maximum of $20/month according to the number of websites and features needed.

Would you like to take it one step further and add an animation to perfectly present your product? This is where you can attract the attention of investors or clients, by creating an original presentation.

To make your product shine through an animated video, we suggest you have some fun in
Vyond
You can create characters for any context. It doesn't matter what your product is about, Vyond will help you create just the right MP4 or a GIF. You can share them on social media as part of the promotion of your product, use them in a presentation.
Media pricing is usually very vague when it comes to development. Vyond is clear on pricing and it provides lots of training resources as well, to make sure you save time and money on creating your animations. All the animation and videos you create with Vyond belong to you.
The monthly plan starts with $49/month (you can save if you sign up for annual payment) and goes up depending on your business needs.
It is absolutely incredible and almost unbelievable, how many things you can implement into your product just using the available online software. The "zero-code" trend keeps getting more and more popular, helping you optimize your work process and save costs and money on development. At Moqod, we stay informed of the new products that hit the market.
Conclusion
We will keep exploring how you can create and improve your MVP or prototype with zero code and keep you in the loop in our blog and LinkedIn Page.
In the meantime, if you are willing to work with a team to build a product, we are just a click/call away and we work on software for all types of companies, from startups to large-scale enterprises.
Is there any product you like in particular which has helped you progress with your MVP or your prototype that you would like to recommend?